Last Updated on Saturday, 25 January 2014 12:19
Artist: Sangre de Muerdago
Album: Deixademe Morrer No Bosque
Label: Pesanta Urfolk/Heathen Harvest
Genre: neofolk
Release Date: August 16th 2013
Every now and then, an album with which I can barely part ways lands on my pile of records-to-review. Deixademe Morrer No Bosque by Sangre de Muerdago is one of these albums.
Sangre de Muerdago are a neofolk band from the Spanish region of Galicia. The songs on Deixademe Morrer No Bosque are sung in Galego and (here and there) English. Sangre de Muerdago itself is Galego for "Blood of the Mistletoe".
With their songs in Galego, a language that we don't get to see every day on an album, and their traditional folk elements, Sangre de Muerdago bring their very own flavor to the neofolk scene.
Their label thoughtfully describes the music of Sangre de Muerdago as: "Deixademe Morrer no Bosque conjures visions of lost, arcane worlds that are spiritual eons from soul-crushing modernity, working with a stark palette of male and female voice, acoustic guitar, violin, hurdy-gurdy, and powerful percussion among other, subtler fare."
I myself can imagine the elves and hobbits from Tolkien's imagination coming together to play songs that sound like Sangre de Muerdago's music. This music is full with longing and soul, and I can almost imagine the tainted faces of the peasants from Tolstoj's Russia sitting with us around the fire at the end of the harvest season to come together, forget their worries and be merrry.
The sound effects on Deixademe Morrer No Bosque are subtly: the sound of wind, rain, streaming water and crispling fire adds depth and atmosphere to the music. They remind us that the roots of this album are out there, in nature. On "Desterro" we get a different sound effect: some creepy noises, as if Gollum himself is screeching in the background.
At times, Sangre de Muerdago bring us the beautiful singing that we know from Faun. Sometimes they sound a bit like Blackmore's Night, although more melancholic and less folksy, and here and there they have the symphonic feel of The Renaissance.
Overall, Deixademe Morrer No Bosque by Sangre de Muerdago is a hauntingly beautiful album. Three tracks that should not be missed are "O Nome Do Vento", "Haunted Glow" and "The Paths of Mannaz". Highly recommended.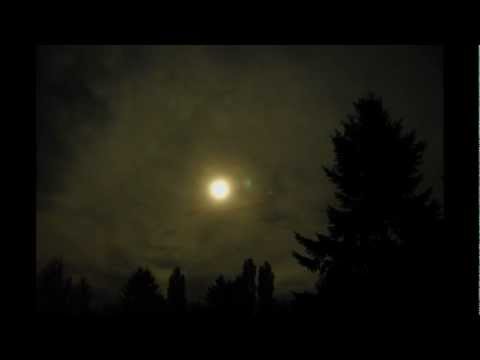 Buy the LP from Pesanta Urfolk here
<![if gt IE 6]>
<![endif]>
---