Last Updated on Saturday, 10 November 2012 11:42
Artist: The Frozen Autumn
CD Title: Chirality
Label: Calembour Records / Metropolis Records


I'd been introduced to The Frozen Autumn's newest album Chirality long before signing up to review for Grave Concerns, and chased down some of their music on Youtube for a brief introduction.  At the time it had struck me less than upon re-review how aptly their name fit their style of music; the name The Frozen Autumn could not have been more evocative of their sound.
I suspect that I had merely stumbled upon some of the more monochromatic and uninspired pieces from the album, and had missed the few gems on it.  Their title track seemed to promise more than it delivered, with a catchy opening synth pattern laden down with the wandering and aimless musical passages that go nowhere.  Both 'Sidereal Solitude' and 'Rallentears' proved dull though not plodding, and seemed to lack any sense of musical tension or hook.

So I'd let the album go, barely remembered among the dozens of other efforts I'd been introduced to that year that more closely matched my musical sensibilities.  One never gets a second chance to make a good first impression, after all.  The moments I had been presented with proved tepid and less engaging than I'd hoped.
They were moments that proved to be interstitial, however, as I found out upon agreeing to review the album for Grave Concerns.  Chirality is anchored by several quality tracks, starting right away with the opener 'Before The Storm'.  A simple and poppy backbeat and synth rhythm is underlaid with a cleverly motile chord progression, and while the song prevents itself from fully resolving musically.  'So Brave', the most capably arranged track on the album, is an expertly crafted paean that should be getting played on slow dance night at your local spooky club.  The opening keys come across as evocative of Edge of Dawn's 'Descent' rather than borrowed, and the music is led along with excellent restraint and timing.  'The Exile' is a fun throwback to earlier-era goth, leading off with a catchy intro and carrying its momentum throughout most of the song.  'The Last Train' closes out the album with a strong and danceable rhythm, uncharacteristic for a genre that so commonly pushes its 'filler' songs toward the end.
The album has its mediocre moments.  'Breathtaking Beauty' is more pedantic than beautiful, meandering rather than guided, and relies on a weak and unengaging chorus to bolster Diego Merletto's uncharacteristically jarring vocals here.  'Victory' vacillates between engaging and bland, leaning toward the former when Froxanne hits her higher notes.  'In The Golden Air' never completely gets off the ground, with a few inspired moments interspersed with sparse and wan synth patterns.
On the whole, I was pleasantly surprised by the quality of Chirality.  Fans of the genre will find more levity to appreciate more enthusiastically the less engaging parts of the album; but even a casual fan of the genre will find a lot to appreciate on this album.  While its conservative approach doesn't really tread new ground in musical directions, it is an expertly crafted disc, and The Frozen Autumn should feel consummately proud of their work.  Well done.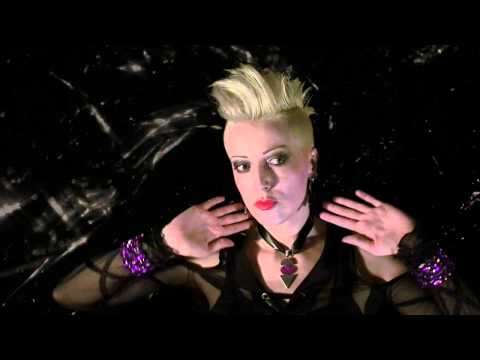 Buy The Frozen Autumn- Chirality
<![if gt IE 6]>
<![endif]>
---