Last Updated on Sunday, 16 November 2014 20:43
Artist: Cyferdyne
Album Keep Your Silence
Label: DWA
Genre: Electro/ebm
Date Released:  April 4th 2014
Being a huge fan of Cyferdyne's album "Genesys" in all its glory of intense structural change, stellar vocal work, complex synthlines, and just an overall amazing debut album, Its a pleasure to receive Cyferdyne's newest release Keep Your Silence to see how this ranks within the projects previous work. 2013 saw the group switch-up immensely with the departure of Niall Robertson who also had much responsibility to the programming aspect aswell as co-vocalist. So coming out with this release im really anxious to see Andy McBain and the "new cyferdyne" so to speak.
Starting off with the first track, Circuits and Cables we are greeted with a nice little pulsating synth line leading up to a heavy well produced and pounding electro-induced beat with the driving blades of synthesizers crushing threw immensity on an ever-going four on the floor kick attack until we hit the 2 minute mark where there is quite a nice structural change that works out great within the song before leading us back to that driving club beat that thrives threw the rest of the crucial minutes layed forth ahead.
Next up is Jigsaw" that carries the same driving electro sound and a superb but simplistic chorus synth line that has already made me listen to this track a couple of times due to the fact. Another track of Crystal clear and brilliant mastering that was tackled by Jesse Skeens that so far has really done an outstanding job on this album. One of my favorite tracks on the album that can be of excellent caliber to glisten threw the night sky with.
Disease is another display of Cyferdynes new direction on the album Keep Your Silence that still carries forth with an electro feel.
Switching the structure up a bit we have Glass that starts off with a simplistic bassline, and the incorporation of guitar work, and an acoustic percussion sound that is very reminiscent to the industrial-metal genre. One thing is for certain that being a solo-vocalist now amongst the tracks thus far has not damaged Cyferdyne in anyway and has been beautifully well crafted and cared for.
Weak demonstrates an almost Depeche Mode like vibe although another track that sways from the sound of the first couple tracks it is still a great piece of work showing off the vocal talent and programming that Cyferdyne can tackle many different avenues but remaining intact.
The combination of piano work and bassline works nicely for an intro on the next song entitled, Clockwork. But from this point on im starting to feel as if Cyferdyne is going in too many different directions musically making this album thus far seem sort of scattered.
Prayer brings back the nature of that Cyferdyne sound that ive really been awaiting for. Well cared for key changes, driving and simplistic feel at times, and intricate moments thrown in for good measure. This may not be an extremely catchy song, but one that I'm very happy to hear from the project showing they still have what it takes.
Escape starts with a broken percussion pattern with the sweeping array of pads melting in shortly with the guitar work carrying forth threw out the track mixing just fine with the vocal work. The first couple seconds of Numb brings me right back to the vibe of Weak, with an almost early 90s electropop approach. Fracture carries that same vibe like a torch.
And the last song on Keeping your Silence is Visions that stays in the overall vein of what we have generally been acquainted to during the first couple tracks off the album with a nice filtered synthline reaching up to drive that pulsating electro induced rhythm forward in what seems like a clash of worlds between synth lines and the pounding bass that cripples those who dare not check this release out!!
Overall, This is No Genesys by any means (and really, was that even an equation for this album anyways?) There are parts here and there that im like, "Hell yeah! Now this is the Cyferdyne I was waiting for!" But as a whole on this sophomore album it is very scattered as almost unsure of what direction they want to pursue as this album gave off a sense of having three different paths but no sense of unity minus the vocals holding it together. I can't personally say anything really struck me hard but really does make me eager to hear Cyferdyne in the future so I can piece this all together like a teaser for the next release.
And if that was not enough to win you over, The actual physical copy comes with an extra three tracks in form of remixes by Assemblage23, Aesthetic Perfection, and Phosgore to cure your hunger.
Take a listen: Prayer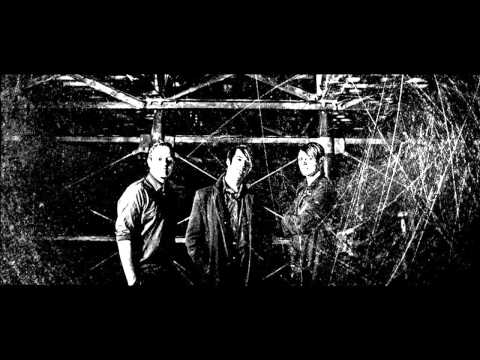 <![if gt IE 6]>
<![endif]>
---