Last Updated on Monday, 14 July 2014 16:21
Artist: Alter Der Ruine
Album Title: I Will Remember It All Differently
Label: Negative Gain Productions
Genre: Synthpop / Electronic
Date Released: 08 July 2014
Label Press:
Points of Interest: First full length album after the reformation with the addition of Tamara Jenny in the new line-up, west coast tour and Terminus Festival in support of the album, plans for East Coast and European tour later in the year.
[ED: That is all that came with album for review and no online Label Press Release that I could find. Checked all the sites for the label and the band]
Background:
Alter Der Ruine is a three piece electronic act based out of Tucson, Arizona.
Since they began their career in 2005 they have traversed the genres from power-noise to synthpop and alt electronic. Alter der Ruine don't settle down and they don't make things easy.
They have established a loyal following with each release and their fan base keeps growing. Like them or not you can't help but take notice.
Review:
As always I have taken time in writing this review so that I could put the music to the test across different sound systems to hear the quality and at the same time getting a concrete feel about the music. Does the music appeal from first listen or grow on me? Am I still enjoying it over many plays? Alter Der Ruine have an eclectic and devoted fan base for a reason but will "I Will Remember It All Differently" be an album to remember fondly or forget entirely?
HIGHLIGHTS:
Tiny Wars and Quiet Storms stands out as being excellently executed. It has such a clean sound even though the synths are very diverse. There are a number of sounds that develop, swelling and envelope a person without being over powering. Imagine you are in the backline of the ocean with the current moving around you gently; that is the feeling. Tiny Wars and Quiet Storms is exactly what this track is.
Stars is a slow emotion driven number that sinks it's teeth in your soul and drags you to the deep dark place of hidden memory. It's on the highlights because it is powerful in delivery.
Gift Horse stood out with dynamic vocals and synth work. The vocal range is controlled in a subtle devil may care approach. The synths collect and build then fragment and collect to start the cycle again. The beat is interesting without being over the top.
Quiet Crimes is an obvious hit single. The chorus is as catchy as a cold. The beat hits like a sledge hammer. Synths create enough atmosphere and change to remain interesting even after a few listens. Expect to hear this one in a club near you and if you don't then get a DJ to play it.
Poltergeist makes the highlight list as it is just a mad number. Another fitting title that matches the sound perfectly. Chaos organized into a danceable electronic track.
To Sum Up:
Alter Der Ruine have created an album that hints at what could be in the future.
To me it's almost a safe album. There aren't enough hooks or curves to blow my mind. It's just an enjoyable album among a lot of other artist's enjoyable albums. There's not enough to separate it from the pack.
After a few listens, I found the vocals slightly off during a few tracks which came up sharp to my ears. This is my personal feeling and it may not bother others as much.
Overall it was enjoyable with a few tracks tipping past average into the realm of "almost greatness". There is enough to warrant your attention to give it a listen and decide for yourself.
Rating: 6 ½ / 10
             7 / 10 on a good day
 Take a listen: Tiny Wars and Quiet Storms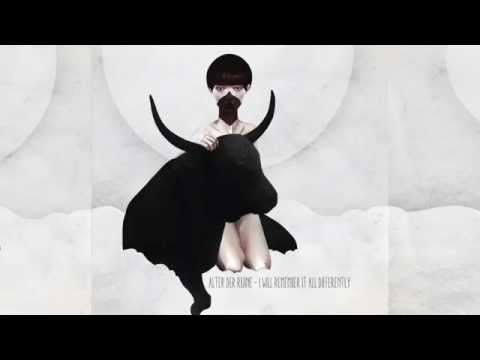 Track List:
01. Lights
02. Tiny Wars and Quiet Storms
03. Horizon Slide
04. Stars
05. Gift Horse
06. Will We Tear You Apart
07. Quiet Crimes
08. Tundra
09. Poltergeist
10. Leviathan
Members: Michael Treveloni – Vocals, Michael Jenney – Drums, Tamara Jenney - Keys
<![if gt IE 6]>
<![endif]>
---