Last Updated on Monday, 14 July 2014 16:52
Artist : Terrorkode
Album: Frequency Overload
Release date: April 15th, 2014

Label : Deathwatch Asia
Genre: EBM/Hardstyle
Screaming out of Columbia, Terrorkode take the typical Latin American harsh/ebm blueprint, set fire to it and dance around the flames, with their third full-length album, Frequency Overload.
The album immediately blasts out of your speakers with a wave of manic, techno edged ebm noise, which reverberates with a vibe combining stomping big-booted clubs with a dirty 90's rave feel in Die Party ist Vorbei, but you can tell that really die Party gerade erst bogonnen hat! (has just begun) Track 2, Fucktard, is lunatic, uberfast, dark and balls-out confrontational (as one might expect from the title!) You soon stop trying to work out just how tongue in cheek it is and enjoy the addictively hooky, oontzy silliness
The don't-give-a-shit machismo continues into Evil, which throws out the EBM/Hardstyle rulebook with a filthy, amphetamised dark trance bassline. By this point in the album, you're probably thinking you've got the idea now, but think again. Out of nowhere comes the sort of demonic screech hisses more familiar to fans of the harsh genre. Throughout this track and the next Smell of Sex, the band begins to feel like some bastardised hybrid spawn of Pendulum, Alien Vampires, Suicide Commando and Prodigy in their ravier years, all put through a filter of sleazy arrogance akin to Mindless Self Indulgence's latest offerings. . . This I like! If there was a single act they were most akin to, I'd say Soman, but even link this feels tenuous. Phat beats and disgusting basslines back some nasty female vocal before descending into I am the Death Machine. Throughout the album you find yourself simultaneously laughing at the bands ridiculously over the top nature, while grinning at its instantly accessible, bouncy-yet-furious energy.
Die Revolutionfeatures cut up, stuttered vocals and a warbling, storming melody attacked by screeching electronics, mental drops at just the right places and impulsive loops.
However, I was not particularly drawn in by the next track, Satanic Drums all of a sudden the relentless drumming seemed to bore me a little. It still remained base and animalistic but to me this track was just a bit. . . meh. That said, it did have an engaging enough spooky, hammer-horror-esque melody and hardcore dance vibe, and this frustration at the oontz bass continued through Operation Q. Maybe I'm just getting too old to absorb too much unending beats in one sitting!?
Blut Blut, however, reinvigorates the album, it has rave lungs and an industrial heart, squelchy rhythms counteract the brutal aggression in the vocals which, as with most of the rest of the album, are cut-up fucked-up samples, rather than anything 'sung' as such.
Du Bist Tot mixes it up again. The melody and rhythm are satisfyingly rushed, and the uncompromising bassline makes me want to go raving again! It is very 90s techno/trance for a goth/industrial act, and has a stand-out rolling, thrashing, face melting hook.
Mind Altering Frequenciesis another solid, polished offering and, while not quite as grin inducing as Du Bist Tot, it still has an enjoyable churning, purring bass. There is something of the ethos and attitude of Combichrist running throughout, though the sound is very different.
Hey, ist wer gestorben continues in a similar vein, but mixes it up enough to be bearable, and Face to Face actually slows down the pace a little (though, tbh, it would be pretty much impossible to speed it up!) This more rhythmic offering, which still retains the squelchy bass and high pitched melodies, and hangs them off a well chosen V for Vendetta sample, may be this band's version of ending-on-an-introspective-track. . . yeah right, it's still mental, and it's still fast, but just a little less so than the rest, and the final non-remix track, Chaos is as noyzy, harsh and industrial as you've come to expect! The album is wrapped up with Chainreactor's remix of Operation Q, which is a funky, speed-groovy reimagining of the original, and another interpretation of Die Party ist Vorbei, which has a slimy, addictive melodic reinterpretation with massive bass swoops to let you know that, this time, Die Party ist wirklich vorbei! (The party really is over!)
This is a solid, ridiculous and immensely fun offering which, apart from briefly seeming to lose its way in the middle, is consistently exciting, engaging and mad.
 Take a Listen: Smell of Sex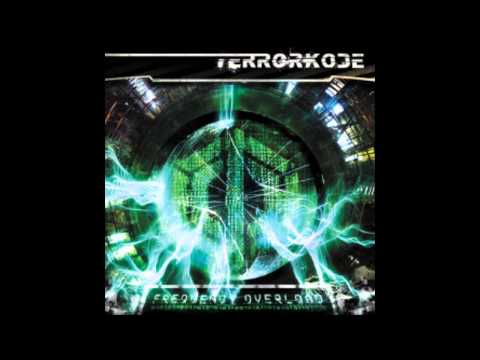 <![if gt IE 6]>
<![endif]>
---