Last Updated on Monday, 14 July 2014 16:37
 Artist- [Product]
Album – In Shallow Graves
Label –Vendetta
Release date – January 14th, 2014

Genre- Aggrotech/ EBM
The first thing I think when listening to opener So Lost is "Oh no, I already have the latest Combichrist album". This bursts out with a near identical throaty growl, which does occasionally dive up a couple of octaves to something more Dani Filth like, mixing with the standard tropes of the genre. The structure of the song is inventive, yet the sound is overly-familiar to me. So I was worried that I was going to have to listen to an album of Combichrist cast-offs for the next 13 tracks.
Thankfully, this does not happen! The Blind seems to be deliberately wiping the slate clean, electro-Gregorian chanting interplays with static, buzzing tangents and a martial bass and beat combo. I am not sure why the album was started with a song that sounds exactly like another band, particularly not one as ubiquitous as La'Pluega's monster.
Armanathswitches the tempo back up there is an element of something earthy, some sort of haunting witchcraft in the synthwork and distortion. Sonically it is much less harsh which works well as the screeching vocals provide more than enough tension, which is dissipated into fear in the threatening, funereal stomp that is Call to the Moon.
Giving Water, Taking Ashstarts off quite horrifyingly. Throughout this album, we can see masterful deployment of well picked samples and the one that kicks this track off is particularly brutal, while mat the same time nailing the artist's political colours firmly to the pole. In terms of sound, this track executes a typical EBM combination of bright and airy, euphoric pads and twisted goblin hiss excellently. By now, the artist is beginning to demonstrate a willingness to expand the aggrotech genre beyond its oh-so-familiar tropes, and starting with a base somewhere round Alien Vampires, he extrapolates the sound into new directions and this track argues its point particularly convincingly.
The deep electro-chanting which has become a signature sound underpinning much of this work comes to the fore again in Carrion (to the Stars). This lulls you into a false sense of security before diving, via a deceptively frail piano refrain into a furious diatribe. It is a highly bi-polar track.
Voluntary Extinctiononce again showcases the artist's politics, which includes a lot of animal rights and environmentalist ideas. Could we have here a La Pluega of the left?! Replacing all the pseudo-misogyny and gun-nuttery with diatribes against habitat destruction and animal experimentation?!
A Symbol For Water featuring Detroit Diesel bursts out with a simple yet direct anarcho-moralist message for all those feeling crushed under the boot of notions of good behaviour and conformity, it is stifling and claustrophobic but this somehow feels perfect for its message.
Led to Lightreintroduces the ecstatic, otherworldly rises and develops and almost retro feel in the melody. This is all, of course, rooted to the ground with anticipated screeches and static, and is competently executed yet hardly groundbreaking.
We All Livedemonstrates once again the artist's expert use of gorgeous samples, and, though slow and determined, it is also thoroughly fucked up and mad.
Now, the rather late-occurring title track (sort of) In Shallow Graves turns the whole sound on its head. This is arcane, sadistic and beautifully realised. In some ways reminiscent of the mood expressed by Skinny Puppy way back when but re-imagined through a whole new spectrum, completing the end of this albums descent into madness and, yes, I know that herein lies yet ANOTHER industrialist sampling the Saw movie franchise, but it is done to good effect and seems appropriate.
We end with iVardensphere's deeper, bassier, whirling reinterpretation of The Blind and Acylum's raggedly marching, unfathomable version of Call to the Moon.
After initial trepidations, I did enjoy this album. While at times it does seem a little over-familiar, the artist is clearly trying to invoke something new to the genre and where it is inventive, it is exciting. I feel this offering was stronger and more unique at the times when it was slower and more demonic, and a keenness to experiment with song structures and a willingness to develop multi-generic influences hold the band in good stead.
 Take a listen: The Blind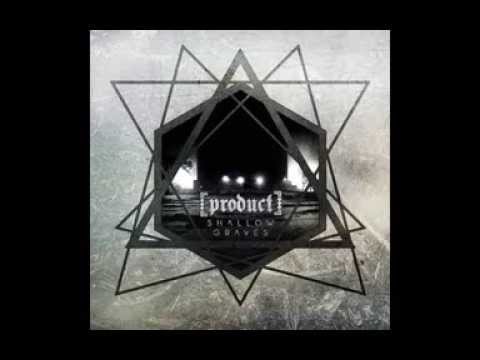 <![if gt IE 6]>
<![endif]>
---