Last Updated on Monday, 26 May 2014 20:39
Artist: Donamorte
Album: Gemini
Label: Space Race (subdivision of EK Product)
Genre: Darkwave, Synthpop
New-to-the-scene Italian Trio Donamorte (Armand Donamorte on vocals, Garmo on Synth and programming and Kaos K on guitars) present their debut album, Gemini.
It opens with the title track Gemini, which begins on a lyrically and vocally sorrowful yet musically bright tone, blending synthpop and darkwave elements perfectly. An 80's influenced retro vocal wail, broken yet exhibiting perfect clarity, backs rich, epic-yet-soft synths and a steady beat to create a sad yet somehow comforting aural experience. The groups sound grows from a base of up-tempo Depeche Mode feel, bringing in many other influences throughout.
Kaos K's guitars are brought up for Can't You Feel It, which, combined with a simple bass, enduring vocal clarity and hunting, warm electronics further expands the Donamorte sound. Armand also proves on this track that his vocals are not merely typical-80s-upper-register-constricted-refrains, but he can also growl a bit when he wants to too! The mix was, to my mind, a little messy here but not to a degree which detracts too much from the sound and vision of the track.
End of your Reign's stomping, four-to-the-floor beats are tempered perfectly by this morose vocals and when this track 'drops' we are treated to a unique mix of sombreness and euphoric hyperactivity. I feel this song may grow on me even more on repeat listens, just due to this strange apex!
Down Down builds on the album's smoothly malevolent, yet richly intoxicating feel. Moody, slow guitars, rhythmically akin to Tool describe a deep melody which grows, bringing your mind's eye into somewhere approaching a jazz bar in a David Lynch film! It works well despite there again appearing to be a little clutter, maybe a bit too much going on in the bridge.
I'll be Dust is much more explorative and introspective, while retaining the multi-layered feel of other tracks. The blend of Kaos K's guitars and Garmo's synthwork is excellent throughout but particularly skilfully balanced on this track, which is soft yet vital and completely envelops you, absorbs you then drags you down into its heart.
Psycho Endis spacier, dancier and the natural harmonic blending of the various instrumentation and vocals creates something reminiscent of a mellower, yet just as dark Informatik.
In the Woodsis a minimalist, quiet, cyber-synth lullaby which descends into macabre terror about half way through – terror, torment, weeping wails, sobbing and animal noises conspire to create a horrid yet utterly encompassing experience, whose arcane tone continues into Necronomicon, which, after a haunting monologue descends further into the pit with satanic chanting and discordant, break-beat industrialist lunacy – what happened to the sensitive goth-boy of the previous tracks?!
D.r.e.d.a.slowly brings us back into the realm of the sane, being more upbeat yet still shadowy and foreboding, exhibiting many-textured sounds which create a sense of slow-burning inevitability which is simultaneously hopeful and distraught. Accept and Understand exhibits grim, bipolar sexual undertones as beastly, scary and stripped-back sound alternates with a stomping energetic chorus.
Charade is, again, a surprisingly turbo-charged way to end an album, dripping with energised euphoric finality reminding us (after the hellish nightmare in the middle of this album!) of the skill and collaborative intuition of this bands members – a superb melding of protracted, drawn out synths, growling, yet light guitars, sublime chanting and singing and solid beats, all of the earlier imperfections in production are forgotten by the end, and this is a promising new band for anyone into their darkwave and synthpop to keep an ear on.
Take a listen: Gemini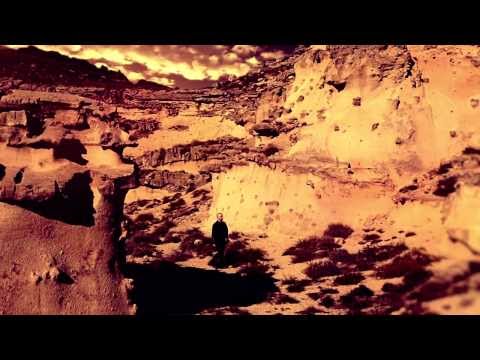 <![if gt IE 6]>
<![endif]>
---