Last Updated on Friday, 02 May 2014 19:16
Artist: Kult of Red Pyramid
Album Title: Broken Mirror (Limited Edition)
Label: Xperiment XIII Records
Released: April 12th, 2014
From: Zagreb, Croatia
Artwork by: Tomoki Hayasaka of Sheerheart
Genre: Crossgenre / Rock / Doom Pop / Future Pop / Electro-Industrial
Biography:
Kult of Red Pyramid or KORP for short, have signed to Xperiment XIII and release their latest album Broken Mirror through the new label.
Broken Mirror is their proper return to the electronic scene after almost two years since the album Void Zero as the band states "This album is our magnum opus, the best production we have ever recorded, mixed and mastered – Ever."
The tracks are truly beautifully rendered and capture the band at their very best. You can't help but be pulled into their embrace. The balance between soaring power and gentle calm will have you no matter what the mood. Be ready for KORP to secure their place in your life music for they are sure to play a large part from now on.If they aren't already.
Broken Mirror comes in a Limited Edition 2CD that contains nine new tracks with a second CD, containing classic electronic tracks from the bands past. Re-Mastered and brought up to the bands high standard of Broken Mirror, the Limited Edition 2CD is sure to be a collector's item and a fans delight.
Album Review
To say I was not expecting to be bowled over by KORP was indeed an understatement as 'Everything was taken away from me' booms from the speakers – it literally took my breath away. The opening of the track was just phenomenal alone and is one amazingly beautiful track that definitely screams business.
"Broken Mirror" is just as poignant as the previous track but harsher sounding, and paralyzing as the beauty of it is immense. The extremities are emotive and forceful. 'Burn' takes things to new extremes with a sinister ambiance that then ignites into a wave of sheer madness that will have cyber freaks salivating. 'The Wire' is stark and fearless as its magic increases and it's an adventurous track that explores harsh electronica but beauty is never far behind. "Salt" explodes into a frenzy of synth and raucously raw at that with pulsating rhythms that strongly captivate. "Sovereign" generates ambiance in abundance its sonic pulsations radiate character from its core topped by a rugged harshness. "Stillborn" is a lot more dream-like in delivery with 'floaty' synth that lines its sound-scape and in turn is drenched in poignant effects. "Haze" offers a fuller sound of dramatic consequences and incredibly down beat. "Widow" is dramatic, downbeat and poignant, hard wired to give out the best ambiance it can with darker, and harder edged vocals that comes across as serious, while the music is expansive.
"This is without a doubt one of the strongest albums I have had the pleasure of reviewing – but with the bands sixteen years' experience you would expect the best and wow have they nailed it with this."
Disc 2
"Somebody Did Something to My Child" holds a dark ambient side with pacey moments and heavy ripples of synth. "Epic" Jagged synth gives the track an urgent feel, with softer vocal and the longest track on the album – enjoy! "Black Lotus" and "Heavy Rain" are inspired tracks that offer more urgent sound and a harsher vocal edge, but also dream-like and has sumptuous delivery. "Angel Blood" embellished with superb whispered vocal scathing and again an ambient sound that is not only dramatic but dark. "Monster" eerie and edgy it gains momentum and then ignites with fiery synth that forces out some bulging rhythms, but still holds the darker side perfectly. "Lure 2014" the stunted keyboard rhythms and incidental noises are antagonistic with clever use of vocal effects. – Great track! "Stacheldraht 2014" the sampled voice starts up amid knocking effects and then literally explode into a magnitude of pulsing rhythmical sway – highly addictive! "Here comes the Tide" Starts off slow and is atmospheric – the surprises are the raucous synth notes as they are sporadic and catch you completely off guard, saying that there is an underlying beauty attached to this track and best played with headphones on so as not to miss a thing. "Abnormal Beauty" is an expanding serenade of elegance, with sweeping synth effect that washes over the senses, like a breath of fresh air. The poignant lyrics also add polish as well as tinged with a tad of sadness to this beautiful track. "Now" lifts the tempo from sweeping to stun and shows again just how dramatic KORP really are. "Your Night" finally finishing this twenty track bonanza is a cascade of dream like flourishes that surge to and fro like an ebbing tide, maintaining the bands satisfaction and the listeners gratification for producing such an amazing gripping album from start to finish.
To Sum up:
KORP has more than proved their worth on this album. Its traits smack of potent urgency, whilst the structure of each of the tracks are deftly carved and produced to perfection.
KORP are like a large hypermarket – everything under one roof! Slow and dramatic, up-beat and lively, dark and mysterious, tainted and ambient it's all here – the only problem that strikes a dilemma for the listener is, which ones to listen to again, the answer has to be from the start and work your way through, I don't think anyone could tire of listening to this. It suits any mood at any time of the day or night.
The bands previous releases on Disc two are compelling and you find yourself gravitating toward them, however Disc one holds all the bands newer stuff, so it's great to be able to switch between the two.
This is without a doubt one of the strongest albums I have had the pleasure of reviewing – but with the bands sixteen years' experience you would expect the best and wow have they nailed it with this.
Pièce de résistance – right here!
Take a listen: Broken Mirror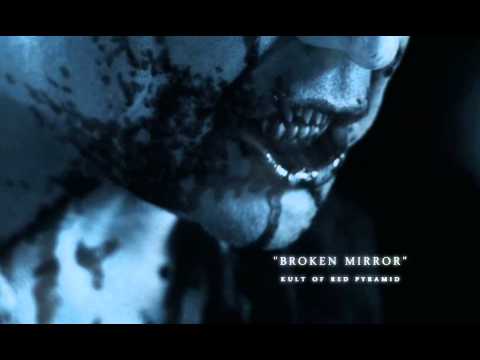 10/10
Track List:
Disc 1               
Everything was taken away from me
Broken Mirror
Burn
The Wire
Salt
Sovereign
Stillborn
Haze
Widow
Disc 2
Somebody did something to my child
Epic
Black Lotus and Heavy Rain
Angel Blood
Monster
Lure 2014
Stacheldraht 2014
Here comes the Tide
Abnormal Beauty
Now
Your Night
Members:
Ivan Rogar
Josip Fackovic (live)
<![if gt IE 6]>
<![endif]>
---