Last Updated on Friday, 02 May 2014 19:54
Artist: Deviant UK
Album: Very Bad Things
Release Date: April 23rd, 2013

Label: WTII Records Records
Genre: Synthpop/Industrial
Manchester based Deviant UK's creative director Jay Smith offers this long-awaited follow-up to 2006's debut Barbed Wire Star with Very Bad Things. Opener "Egomaniac" sets the tone; a spoken, psychoanalytical to-and-fro exhibiting tongue in cheek (or is it?!) arrogance and lazy disdain, which then flies off the hook into "My Black Heart" to develop the sound which compliments this attitude. Bright synths and dark, mid-tempo drums back Jay Smith's vocals, which waver between a lackadaisical new-wave drawl reminiscent of Gary Numan or 69 Eyes' Jyrki 69, and out-and-out shouty punk sneer a la Keith Flint of the Prodigy. "You Know My Name" ups the adrenaline even further, as its fist-pumping hook clashes with Smith's upper register drawled storytelling.
This, not quite cyberpunk, dark pop/punk-electro fusion chimes with even more zen on "Maid of Plastic", which is zoomy and danceable yet cynical and bittersweet, before bringing the pace down a little briefly for "Bad Influence", its slower burning and moodier, reminiscent of the retro downbeat industrial of the late 80's. The production here is a little weird and didn't grab me straight away, but slow burners are often strong growers, so I'll keep my ears on it!
"Wreckhead" (and its later remixes) is the stand-out track which will keep coming back to you with it's jumpy, stompy and narcotically nutty, whilst retaining those cutting, spiteful yet edged-with-humour lyrics.
A strong contender for track of the album is, however, "Crazy Loves You". It is anthemic, club friendly, instantly addictive and oozes sleazy charm. This is cut up with a lovely, warbling, euphoric chant sample and the whole package is immensely morish, perfect for those who like a nice slice of stinky cheese well grilled.
"Angel One" is intricate and builds up from a malevolent, stripped back cyber intro, but to me never quite picks up as much as it could and is such, enjoyable but not incredible.
"What Have I Become?" explores themes of gender politics in an increasingly metro-sexual world, with a sound that exudes the egotistical smarm of KMFDM but without the guitars! "Find Me" never quite found me unfortunately and it was simplistic and melancholic but neither explosive nor devastating. "Why So Serious" gives the album a shot in the arm, faster, hunting bass-lines collide with a variety of squelchy up-paced melodic textures to create a grin spreading, perfectly rounded cyber-stomp.
"Without a Shadow" is a subtly moody primer to "You Will Burn", which veers from downright creepy to chugging angry fury, finishing off the album proper with a firework up its back end!
On the end you'll also get, dependant on release version, a techno-infused, extra energetic reimagining of "Wreckhead", courtesy of Grendel , an NG Pro mix of "You Will Burn", which cranks up the bass from the original, and then yet another reworking of "Wreckhead" which is both statement and spoof. This slow, tender, yet ironic and tongue in cheek collaboration with Method Cell constitutes a sublime orchestral reworking which is as odd and contrary as it is peaceful, a perfect end.
The sound of this project is unique and very likable, and while the album may be a little overlong for some tastes, this is an exciting, multi-layered offering, with moments of sardonic irony mixing with fist-pumping anthems, down-tempo dirges and all the myriad emotions which accompany them.
It takes a little while to adapt to the dichotomy between the energetic sounds and Smith's often laid back sneer/drawl, but when you do, you can clearly see what he is getting at.
It is also great to hear such brave new experimentalism coming out of the UK; with American and European output often dominating the market, it's good to know we can still put out works which are solid and fun, yet inventive and exciting.
Take a listen: Wreckhead: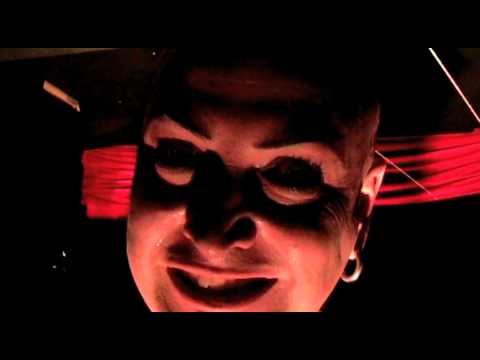 Buy Very Bad Things
<![if gt IE 6]>
<![endif]>
---