Last Updated on Tuesday, 08 April 2014 14:38
Artist: Freakangel
Album: The Ones To Fall
Label: alfa matrix
Genre: elektro / industrial / metal
Release Date: November 1st 2013
Freakangel recently released their latest album (the 3rd so far) The Ones To Fall on Alfa Matrix. Claiming to be the hardest album ever released on the label, The Ones To Fall features harsh vocals, creepy soundscapes and anything that works to unsettle the listener.
The Ones To Fall is mixed and engineered in Germany in the renown X-Fusion Music Prod. Studio, which we know from Noisuf-X, X-Fusion, Suicide Commando and many other bands. The artwork is by by Japanese artist Tomoki Hayasaka (SheerHeart)
One of the strengths of Freakangel is their blend of industrial metal elements with modern electronica, centered around smart synth arrangements. Add powerful elektro beats, harsh industrial male vocals and distorted, yet sweet female vocals, and you get an idea of the main ingredients of Freakangel's music.
Freakangel is centered around Dmitry Darling and the band is his creative outlet, and at times, sounds like therapy. While The Ones To Fall is meant to unsettle the listener, and bring out dark emotions, I found that -at times- the emotional downpours of Dmitry are too much of his own suffering, not touching my world and reality.
Another point of criticism is that, while Freakangel seem to have found their sweet spot in combining synths, beats, guitars and vocals, they bring very little variation across the different tracks. This element makes the album just an OK release – the middle part, from tracks 3 to 7 pass by without leaving much of an impression. The tracks are catchy, yes, but they don't leave a lasting impression.
Some of the more interesting tracks on The Ones To Fall are the title track "The Ones To Fall", which has a catchy, infectious rhythm, and in which the synths seem to take the lead, pushing the harsh vocals to the background. In "The Book of Violence", promoted as the new club hit by Freakangel the combination of harsh male and melodic female vocals works extremely well.
Overall The Ones To Fall is not an album to purchase as a whole. Some tracks stand out as club fodder, but the rest is too monotonous to catch one's attention.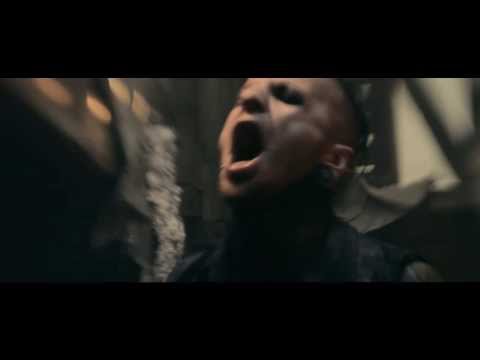 Order Freakangel – The Ones To Fall
<![if gt IE 6]>
<![endif]>
---