Last Updated on Sunday, 16 March 2014 21:14
Artist: Di*ove
Album: Di*ode
Label: EK Produkt
Release date: June 21st, 2013

Genre: Synthpop, EBM
Belgian duo Di*ove (Eric Manchiniste music/vox and Lukk vox/lyrics) bring you their smoothly enticing latest work Di*ode.
Opener "Unterstoen" kicks off with irregular breakbeats, and smooth cultured synths, which develop easily throughout the track, providing a backdrop for many diverse melodic elements to patiently emerge.
"Mayday" brings the BPM up, while retaining the subtlety of the intro-track, taking the sound in a slightly less complex direction. Misanthropic lyrics and a weird half-synthpop, half new wave vibe blend together to create a surprisingly club-friendly, easy-going-yet moody sound.
"Gaze" is again quite up-tempo in terms of beats (although it is more head bopping than foot stomping), while exploring such gothic lyrical content as identity and narcissism
"Clinically Dead" has an immensely satisfying bassline underpinning those soft-yet-cynical vocals once more underpinned with an energy which sneaks up on you.
"I Need More" develops those half sung, half said vocals from 69 eyes through to David Bowie, with early Nine Inch Nails backing electronics, which then again mutates into a pure cyber-punk filth growl, all backed by some ball-grabbing beats.
Singer Luc Orient's chanting on Never! Complements freaky zaps and thuds perfectly, the sardonic tone and wit, combined with commercial IDM sensibilities will leave you buzzing. The bittersweet, ironic drawl serves to distract you as, subtle as a syringe, the energy of the track once more sneaks up on you.
"ADT" (featuring Lady Funk) has a perfectly realised tone and mood, set up by some instrument I can't identify, half Glockenspiel, half steel drum, which evokes an up-tempo nursery rhyme vibe which perfectly offsets the morose vocals.
"What the Fuck" (featuring Mad Woowoo) is a funky, effortlessly cool duet in French, which evolves into a punky yet refined screachfest by the end
"Addictions" (featuring Plastic Noise Experience) waves goodbye in an appropriate style, demonstrating one last time the moody vocals, cynical wordplay and easy energy displayed by the rest of the album.
Overall Di*ode takes refined, well-rounded, sophisticated and easy going elements of synthpop, and hybridises them with the attention demanding, challenging noyze and f-u attitude characteristic of darker industrial dance. It is consistently engaging throughout without a single weak track. Imagine Kraftwerk, blended with Elevator, filtered through Daft Punk and distilled under the flame of Frontline Assembly.
Take a Listen: (Album Preview)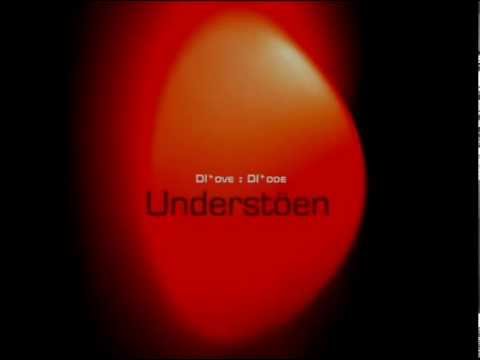 Buy: Di*ode
<![if gt IE 6]>
<![endif]>
---