Last Updated on Wednesday, 05 February 2014 19:38
Artist: Abscido
Title:  Entertainment in Another World
Genre: EBM/Hellectro
Label:  Self Released
Angry, dark-electro coming at you now from the depths of Sweden, Abscido unveil this debut album onto the ears of Europe and the world. Is it EBM? Is it Hellectro? Is it ambient fury? It's all up to you. To me it is a diametrically furious yet syrup-smooth musical escapade which will leave you alternately sky high and fucked, in the words of KMFDM!
This album kicks off with a "Last Call," a kookily-messed up diatribe in a monotone, artificial computer voice recognisable from Combichrist's cocaine song. Its deliberate wrong-ness – weird twinkly piano melodies and upbeat, motivational/analytical/introspective positive thinking never-quite-sure-how-ironic-it-wants-to-be message leaves you unsure whether to feel despairing at the hollow ambiguity of the world, or certain that the negative inevitably leads to the positive. . .nicely head-fuckey start!
" Life of Despair" is quite Alien Vampires andSuicide Commando. There is a distant yet enveloping golem-hiss, (distorted into incomprehension) backed by a spacey, apocalyptic synth-scape which provides even more terror than brutal harshness of the aforementioned outfits. It is un-nerving yet energising when it "drops". Think of the Hellectro hardcore with the edges smoothed and you're there. The tunes take you away in infinite, floaty narcotic ecstasy/agony. It is less harsh than its noisy influences would suggest, and there is a more arcane atmosphere to these sounds, something less jarring edges but with just as horrifying a vibe.
The slower BPM in "No Longer Human" reflects and develops this more subtly terrifying environment with a sense of dark determination underpins this tune and, while it may occasionally appear derivative of other EBM stalwarts, it still exhibits a moving and relatable sense of brooding euphoric fear
"Burn in Hell" is very club friendly, images of darkened caves full of thrashing, gunning neo-goths twisting wildly to other-worldly vibes come to mind. The rapturous energy just keeps coming and the uncompromising beats and bass back a light and addictive bleepy-driven melody to create an energised, phat and fast paced experience.
"Amblypygi", by contrast, is very different. Distant, rumbling, wavering loops sing a eulogy to a fading star, a dying planet. A subtle and clever outro to [TRACK 4], merges into an equally foreboding intro to the similarly moody "Virus", dark, slow wails permeate your subconscious. It is elevating yet somehow tragic in message, while the sound itself is a kind of aggrotech-edged EBM.
In the "Schutzengel" remix of "Life of Despair", however, the ampheto-mania returns, this is a mix I would imagine being a lot of fun in clubs, the performance, collaboration and chi of the track is excellent, though I am uncertain if it brings anything new to the table. The sound floats somewhere around ambient EBM and Hellectro, with all the hunting bass lines, misanthropic samples, hissing vocals and solid beats that these genres imply.
The bonus track "Unknown", however, does stir the curiosity. There are a lot of multi-layered cyber sonic elements backing the track's creepy, solemn message and it ends the album perfectly.
On a personal level, the album splits me in two. On the one hand, in terms of mesmeric, transformative fun and stress relief, it hits the nail on the head. On the other hand, the curious, boundary stretching side of my psyche was left unstimulated, yearning for something a little more brave and unusual. That said, when the melodies peak and the beats attack, I challenge anyone not to be left grinning!
Take a Listen: "Burn in Hell"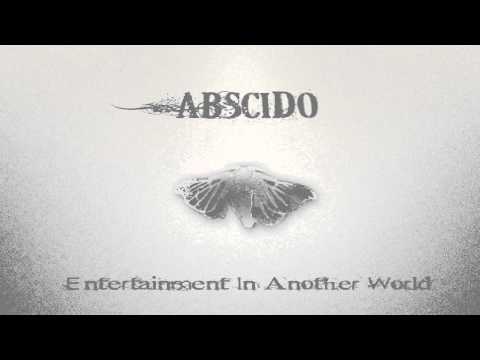 <![if gt IE 6]>
<![endif]>
---