Last Updated on Thursday, 30 January 2014 07:16
Artist: Public Domain Resource
Title: Dead Surface
Genre: Synthpop/IDM
Release Date: November 15th, 2013

Label: Space Race Records
Hailing from the northern Italian city of Bergamo, IDM/Synthpop two-piece Public Domain Resource (consisting of Ugo Crescini on Vocals and Pietro Oliveri on Sinthesys & Programming, Vocals) bring you their debut album Dead Surface.
Opening title track Dead Surface entices you in with weird vocoder storytelling and a Cure-era bassline, overseen by soft yet urgent synthpop programming loops.
Fiat Lux once more harks back to the eighties, the beats have a strange, disjointed timing which only helps spark the curiousity and keep you hooked to the distant, understated yet expressive and confident digi-song. There is definitely a sense of Depeche Mode minus the instrumental side of the band and with more software involved, a distinct European burr is also evident on next track Negative Fields, who's ghostly yet active refrains seem to hover around the softer end of EBM and chillwave. You are being taken on a floaty musical journey, yet the beats keep it hooky and danceable.
Always Prey for Them – The Reich's Station is considerably darker; your mind simultaneously tries to interpret the sound as a spacey, chilled out journey, and a hallucinogenic cellar dwelling stomp. There's elements here of Skinny Puppy with a forwards thinking steady beat and club-friendly groove, which evolves to hint at influences as diverse as The Prodigy in their more introspective moments and Front 242 at their slickest.
Nemesis – The Third Day moves on from this, growing lighter and developing into a surprisingly smooth and uplifting little number, before the pace slows down a bit and the mood once again darkens for Mishima San.
Your Blood is Mine continues the albums strange dualistic tone. On the one hand it is laid-back and easy to take in; yet existing in constant tandem with this relaxed vibe is an enduring flow and rhythm which gives the work energy. As we head into the final stretch of the album, starting with The Hang, we hear a smooth EBM pace interlocking with synthpop sensibilities not a million miles from the likes of Daft Punk etc
The Second Day continues to sample from more mainstream IDM influences such as Orbital. You hear even more here how, though the vocals are consistently distorted throughout, a solid singing voice backs this distortion. This track has a relaxing, yet engaging pulse, which carries through into Red Lines (TourdeForce Remix) which injects a double dose of Synthpop and rave into the rhythmic and percussive ethers, with even, if my ears do not deceive me, some panpipes at the end?!
Under the Ground (Retrogramme Remix)is even perkier. . . in many ways this album has been a metamorphosis, as if the artists are using it as therapy, the music becoming ever more positive throughout its progression. . . although the lyrics remain often forlorn and emotive, before ending on the mellow and easy edit of Mishima San by Magnetic Fields. All in all this is a unique and exciting mish-mash of electro/synthpop influences. Public Domain Resource. . . forgettable name, memorable tunes!
Take a Listen: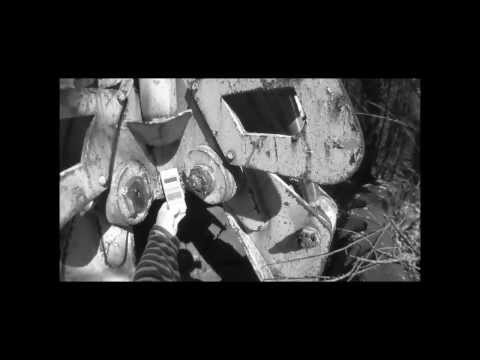 <![if gt IE 6]>
<![endif]>
---