Last Updated on Wednesday, 29 January 2014 19:00
Artist: Escalator
Title: Let There Be Lies
Label: EK Product
Release Date: 25 October 2013, Available now!
Genre: EBM/Industrial
Having been around since 1988, influencing and influenced by some of early EBM and industrial's most famous names, Hungarian man-machine pioneers Escalator (a duo under the monikers 2rt+TB and  IGOR404)
You and I starts off in a minimalist style, drawing equally on their contemporaries from either end of the eighties – Kraftwerk and Nine Inch Nails. The stripped back nature of this first track still has an undertone which hints at a smoothly energised old-style EBM subtext, under ____'s distorted goblin hiss.
Friendly Fire is somewhat reminiscent of Front Line Assembly, consistent drum-loops backing bleepy synth melodies, before launching into Everybody's Lying bursts out of the box, with a grinding militaristic feel and furious vocals. Here it is very industrial, the noise sounding like machinery clashing, harsher and less melodic than the last track.
Sniper is slick, danceable and instantly likable – funky bloops, squelches and samples backed by dependable beat ooze attitude, this is the sort of track you can picture Neo fighting a legion of Agent Smiths to! The rebellious, distorted rob-screeches continue over a spooky siren-based hook into God Eat God. Into Fuck You Union we also see a smattering of IDM style breaks and loops, similar in style in places to Prodigy or Chemical Brothers, so it's not all darkwave, while Final Collision's yin and yang style harsh smoothness is reminiscent of Die Form. This is a boot-stomping, head-bopping, driving-too-fast track and is immensely enjoyable.
Houston... Who Am I contains a bit of everything in its five minutes and forty eight seconds, euphoric moments interject with Angelspit like electronic glitchy phone-lines-and-static weirdness, before cold and cruel lyrics take you on a voyage into the heartless, impersonal void.
Patrick Codenys Aragamix mix of God Eat God is harsher than its template, and somehow manages to squeeze even more juice from the track before Inkel's Vapour Lounge dub version ends the album smoothly and appropriately, both chilling and chilled!
Take a Listen: Let There Be Lie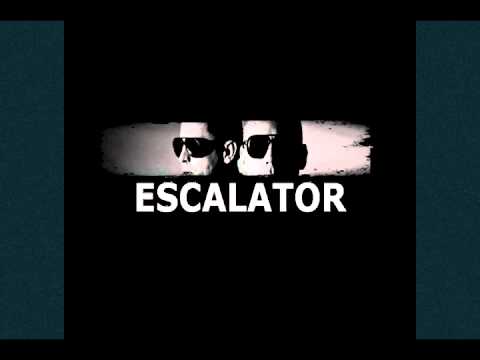 <![if gt IE 6]>
<![endif]>
---