Last Updated on Monday, 28 October 2013 19:12
Artist: Empyrean Asunder
Album: Hate
Label: Unsigned
Genre: Metal/Breakbeat/Punk/Ebm/Dubstep /Harsh/Industrial/Drum n Bass/Electro!
Release Date: Available now!
Hailing from Loisville, Kentuky, the frightening, inventive and un-pigeonholeable act Empyrean Asunder bring you Hate.
The band comprise Olivia Asunder on vocals and violin, Eroxthis on guitars, keys/synth and programming, mcr|bid with extra guitars. . . død contributing bass, and further synths and programming and k|vin adding yet more keys and synth!   As you can see, there is a lot of input here, reflected in the merciless "wall of sound" that most tracks offer, but the group works together as a unit beautifully! 
They describe themselves as an "anti Industrial" band. . .
But what on earth does that mean?! Well, from listening to Hate I would say it means taking the diabolical, dark fury of the industrial/ebm scene, then laying into it with a baseball bat.
Opener The Aftermath has a maniacally remorseless pace accentuated by Olivia Asunder's sultry song, reminiscent on this track of Angelspit's DestroyX smoothly cruel lilt. This, alternated with psychotic metal screaming, rooted with beats that hark back to most of The Prodigy's entire back catalogue (from rave through breakbeat on to their more nebulous modern creations) and topped off with hyper cyberpunk synths, makes for a truly unique experience
Love at Your Own Risk initially feels a little messy, but once you gel with the cacophonous wall of sound it too will keep you moving with its percussive intensity, accompanying increasingly metal influence in riffage and howls throughout. It is also quite moody in places, showcasing the versatility of these alternative dance/metal polymaths.
The roaring, guttural metal-techno growl is hard to compare, but imagine an androgynous robotic howl somewhere between Rob Zombie, Dani Filth and Coal Chamber at their most distorted and you're probably in the right ball park.
You are my Punishment keeps up this throaty fury. It is a harsh yet accessible sound, occasionally it may feel a little cluttered for the more sensitive or simplistic ear, but not to me, it is exciting, engaging and as mind blowing as the rest of this release!
Killing Floor is particularly interesting. After a short, sweet, music box and synth string intro it dives headlong into fast paced, chomping, whomping, churning dubstep. . . pure and simple! This superior Skrillex input somehow blends slickly and sickly with the harsh metal growls and silkily spiteful song, which in turn eventually meld together into a terrifying, diabolical androgynous screech.
This could have gone very wrong. I am normally a little sceptical towards the mixing of dubstep and the demonic, but this merges organically and is hugely, grin-spreadingly satisfying -I literally cannot get enough of this track!
Adding dubstep bass to a gothic and metal groove is difficult to get right (isn't it, John Davis?), but this is gorgeous and immensely fun. . . Phat, I believe would be the common parlance the youth would use to describe this track, and indeed it is. . . Phuking Phat.
Almost Serenity again brings in almost junglist beats which mix with tantalisingly creepy breaks underpinned by vocals now reminiscent of Juliette Lewis's rock brattitude, firing venomous verses of bittersweet irony, you can also feel the input of punk fury, sound and rebellion here too.
Although aesthetically and in terms of themes and message they are an undeniably gothic/industrial metal band, their tendency to sample heavily from what we may loosely call the more "urban", "ravier" side of the underground music coin sets them apart from most of their contemporaries.
In terms of sound, they are highly inventive. Yes there's industrial metal (Rammstein), yes there's agrotech (Combichrist), yes there's cyberpunk (Angelspit). . . But there is throughout a powerfully different vibe pinning it all together, something harking back to raves, warehouse parties and the rebellion of the street. In steering clear of most of the musical staples of industrial/oontz, while still keeping the demonic, apocalyptic ethos sharp, this is a band that shines through as one of the most forward thinking outfits I have heard in a long time. They are doing something new but more importantly they are doing it well, and all but the most puritan of oontz-heads should find this offering deeply satisfying and innovative! The only major complaint I have about this release is that it was too short. I keep listening to these five tracks on repeat, and this unique sound is immensely, addictively enjoyable!
I. Want. More!
The band will debut their exciting new lineup and direction on Saturday October 26th @ St Andrews Pub, Louisville, Kentucky, and don't forget to check  https://www.facebook.com/empyreanasunder for further dates and album download.
Take a Listen: Killing Floor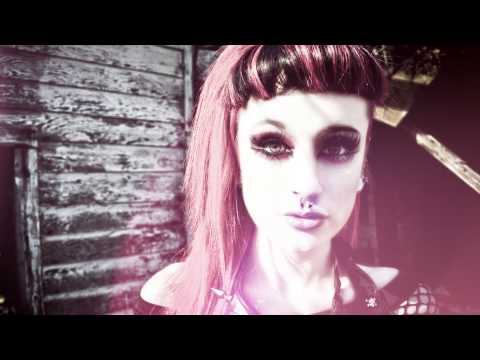 <![if gt IE 6]>
<![endif]>
---