Last Updated on Sunday, 08 September 2013 19:41
Artist – True Logik
Cd Title – Mechanical Minds
Label – Self release
Genre – EBM Synthpop
Released – 1st February 2013
EBM newcomers True Logik debut with Mechanical Minds - a seven track introduction to a unique, but as yet unpolished blend of sci-fi futurepop melodies and eighties inspired operatic, gothic wailing.
In terms of vocals, the trio from Toronto owe a generous tip of the hat to Sisters of Mercy's Andrew Eldritch, lead vocalist Ken Scott sounding like the darkwave master either at the pulpit of a giant cathedral (if you are being kind) or at the bottom of a well (if you are not - still can't quite decide myself!)
Lyrically this is an interesting offering, oftentimes working informed takedowns of pop-culture, religion etc into stories which are, in places, surprisingly positive given the doom laden feel of Scott's chanting. At times of clearer production he could seem almost like an optimistic Morrisey or Robert Smith!
Opener Believing is entertaining enough, laying the groundwork with steady synth loops and pseudo-euphoric rises - enjoyable enough for fans of VNV Nation or similar - in support of those echoing vocals which, initially sound almost like distant Gregorian chanting. Unfortunately the production and programming through much of the album are a little vague - a lot of the time I found myself asking "where's the bass?" - I personally prefer a lot more kick behind my kickdrums and it often seems as if the band are trying not to wake the neighbours! Some of the less interesting tracks also seem to fade unnoticed into each other, ending with a whimper rather than a bang and leaving you trying to remember if anything actually just happened.
Crash starts off showing promise by upping the pace and depth with steady oontzy beats and easy darkwave melodies, but unfortunately by the end just seems to have been going on a bit too long. Both of these first tracks could stand to be tighter, crisper and more concise – its not like either of them are not enjoyable, its just that they seem to hover around, but never quite settle on, their chi, and as a result seem a little unchallenging.
False Idols signifies the first stirrings of the sleeping beast that True Logik could become - while it is not a track to get you out of your seat, if you were all ready stomping, you would stay up, pumping fists. However, it is with Lost that the album finally wakes up, sounding as if the group suddenly, as one, stood on an exposed live wire on set! It is livelier, spacier and exciting. . . er! The beeps, beats and vocals finally gel together and you get your first real glimpse of how good this band could be!
Lost is good. Really good. You could see how, if they just tidy themselves up a bit, organise the programming with a little more patience and bring the instrumentation & vocals up a bit, they could really find and evolve a unique identity – If the other tracks were all like Lost and False Idols instead of being, in places, flat, disaffected and over-long, this would be a band to get quite excited over – we all know Toronto's rich history for inventive industrial sounds!
Faith starts well - upbeat and with the apparent promise of uplifting breaks and steady beats - but by the end again just seems like a sort of hollow, high-register splurge.
Wasted Nation is a strange one indeed! Technically, it is all over the place, with nothing quite seeming to match up, more than one bassline vying awkwardly for supremacy, and none of the vocals or synths at exactly the right level. . . but it is still, somehow, really enjoyable! Like everything else except Lost there are no real spine-tingling drops but it is still very energetic and danceable.
Story of Tomorrow seems to find a niche and stay there until it becomes a rut - again it's not too challenging and never seems to develop beyond a casio keyboard-esque tunage backed by bass and beats which are relentless to the point of being tiresome.  
In the end, the finished product seems . . . unfinished! The group are close to finding their identity but at present seem just a little lacklustre and formulaic, having some difficulty getting the whole team 'on message'. Would I go and see them live? Yes! Because this album has an air about it which feels as if, at any moment, they could turn from being a competent, if forgettable EBM/Futurepop act, , into a truly unique and groundbreaking outfit with a long and exciting future ahead of them. . . If only they can get all the little cogs to mesh together! Would I buy the album? Also yes, but for less than half the on it!
Take a listen to True Logik- Lost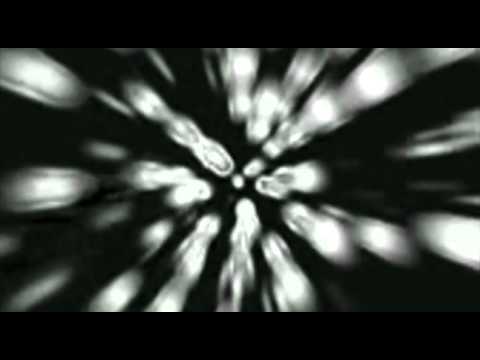 <![if gt IE 6]>
<![endif]>
---