Last Updated on Monday, 01 July 2013 17:47
Artist: Kant Kino
CD title: CD Father Worked In Industry (2 CD Limited Edition)
Label:  Alfa Matrix
Genre: EBM Industrial

Kant Kino are relatively new to the EBM industrial scene, as they first appeared in 2010 with their debt album We Are Kant Kino..You Are Not. However, Lars Henrik Madsen has been making music since 1995, while Kenneth Fredstie started making music in 2001.  Their debut album We Are Kant Kino..You Are Not, was released on one of the biggest EBM and industrial labels in the world, Alfa Matrix. Not too shabby for a newer act. Don't be fooled, Kant Kino are not novice newcomers, nor are they unrecognizable. Though they only have two full length albums, they have a whopping 39 plus remixes in just a few short years, under their respective belts. They have given the Kant Kino remix treatment to some of the most noteworthy names in the dark electro realm, such as Essence Of Mind,amGod, Freakangel, Leaether Strip,Suicide Commando, Unter Null,Komor Kommando,[:SITD:],De/Vision,Suicidal Romance, Roppongi Inc. Project, Substaat and Trakktor, to name a few.

I personally discovered Kant Kino from buying their incredible remixes of Suicide Commando and Leaether Strip. I was so enamored by them, that I actively sought out more mixes from them, resulting in discovering some awesome bands and then buying those artists albums.

I really love that they can capture the magic of classic 80's EBM acts like Nitzer Ebb. Most of their remixes were high octane masterpieces. The clever mix of old skool and more contemporary styles of music, seem to effortlessly flow together. Often teetering between new wave synthpop and a more hash EBM sound, Kant Kino sets themselves apart from a lot of other EBM artists of their ilk. The closest comparison would be XP8.

Though their debut album We Are Kant Kino..You Are Not, was much more club oriented and had that stronger Nitzer Ebb appeal. Their latest offering, Father Worked In Industry, seems to be a much more mature album. I want to reiterate, if I may, where We Are Kant Kino..You Are Not seemed more like a non stop dance party (minus a few exceptions), Father Worked In Industry's overall feel is more diverse in terms of style and attitude. Don't get me wrong, there is plenty of high octane dance floor stompers, but there just seems to be more tracks that are more, shall we say, thought provoking and less dance oriented. Personally, I prefer the more high octane tracks over the slower more downbeat ones, so I prefer their debut album We Are Kant Kino..You Are Not much over this one.

Now that being said, I still really enjoyed Father Worked In Industry. I loved the inclusion of Norwegian femme vocalist, Hanne Haugsand (My Sweetest Crime ). Her incredible new wave-esque vocals reminded me of Susan Ottaviano, from one of my favorite bands, Book of Love. I would love to hear much more from her. I love her voice. I also really enjoyed Komputergirl's voice on "My Game", but was not very fond of Karine Kristiansen's voice on Just For The Comfort Of Sleep.

Though it was interesting to listen to, I was not really fond of their cover of The Normals classic Warm Leatherette. I think it could have been much better. Though I am a huge fan of Leaether Strip and I really loved Claus Larsen's vocal delivery, the instrumentation really was disappointing. It gets really great at the end reminding me of Nitzer Ebb's Violent Playground, too bad it wasn't that all throughout the song, I would have liked it so much better. Maybe they'll remix it that way one day.

The strongest tracks on Father Worked In Industry are "My Sweetest crime", "Push Your Buttons", "Übermensch"  and "My Game". I also really like "Bleed", though it wasn't a dance record, i still quite enjoyed listening to it several times.

On the 2nd CD, Now The Work Has Moved On, it starts off with a bang with a Kant Kino remix of their fantastic track "LRSBSS. LRSBSS" is from the 2012 CD single that I just had to have for my collection, and which I paid a shiteload of money to buy directly from the label. I'm glad I did, because not only was it not released in the US on CD single, but it did not include these two new remixes (International Schizo By Kant Kino) which was awesome, and the (Anders Odden Remake) which is a bit like death metal, which I do not like. It reminded me of Combichrist's extremely disappointing video game soundtrack album No Redemption which I also strongly hated. Thank God there is only one mix like this on Kant Kino's new album or this review would have gone quite differently.

There are several mixes by some highly recognizable names like Essence Of Mind, Leaether Strip, Angels Of Genocide, and many more. I personally liked the danceable (Aesthetische Remix) of "Bleed:, it had a very sexy, sultry feel that once again reminded me of Nitzer Ebb "Getting Closer:. The remix is much better than the album version which I liked too, but the remix really delivered the song home for me. I also really enjoyed Father Worked In Industry (Spacebuoy Critical Mass Mix) . I felt like I could have been dancing to this mix in a club in the 80's. It also made me think of Depeche Mode. Speaking of Depeche Mode, Father Worked In Industry (Sudeten Creshe Version Feat. Paul Carlin) really has that special Depeche quality. I absolutely love Push Your Buttons (Elec This! Remix). Hard pounding beats and a great arpeggiated synth, very 80's retro.

Overall, I think it's a really impressive album, especially since it is only their second album. Fans of Nitzer Ebb and classic EBM will love that Kant Kino captures the true essence of the retro sound while updating it for more contemporary audiences.

Watch the special promo teaser for Kant Kino -Father Worked In Industry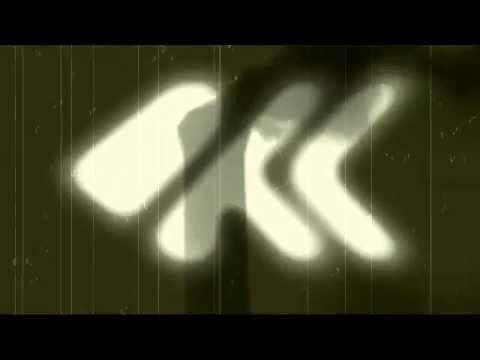 Buy Kant Kino -Father Worked In Industry ( Limited Edition) on Amazon
<![if gt IE 6]>
<![endif]>
---