Last Updated on Tuesday, 01 January 2013 20:29
Artist: Acretongue

CD Title- Strange Cargo

Label - Metropolis/Dependent Records
Website: http://www.acretongue.com/

Acretongue, music composed as the solo project of Nico J., is an electro/industrial project that originated in South Africa in 2002. After the independent releases "Lowhover" and "Nihil" helped Acretongue built an underground buzz and international following, "Nihil" was re-released in 2011, and 2012's Strange Cargo was picked up by Dependent Records/Metropolis Records. Acretongue's sound is brooding and layered, and Strange Cargo builds on "Nihil"'s darkly atmospheric sound in significant ways. The album's ten tracks are haunting and memorable.
The album opens with "Origin." The song, which builds slowly, begins as a soft dance track, but becomes a very danceable mix of pop and electronic styles. The song sets the tone for the album: it is moody, layered and dynamic. "Flowers in the Attic" opens with a low distorted beat and subdued, melodic vocals. The sequencing in the chorus is airy and catchy --easily one of the album's stand-out tracks. "Unspoken" is among the album's most mellow and ethereal tracks. It is a while before the song catches its stride. When it does, however, it . "These Soft Machines" takes the album in a more up-beat direction, with its memorable hook in the chorus. "Orphan's Affinity" keeps the album moving along similar lines. "Amber" shimmers with soft piano touches and soaring vocals. The title track is one of the album's most memorable. Clocking in at nearly six minutes, The album closes with "Oblivion," which, despite it's name closes the album with an upbeat techno-influenced flourish.
Strange Cargo's 10 songs include thoughtful lyrics and arrangements that are sparse and memorable. For fans of synth-pop, this is danceable and melodic in all the right ways. Acretongue's sophisticated use of dynamics and exceptional songwriting makes it an act to watch.  
Take a Listen:  "Amber"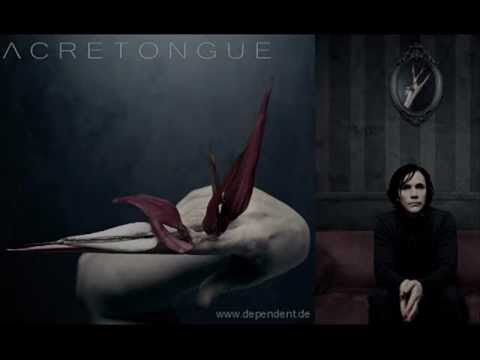 <![if gt IE 6]>
<![endif]>
---