Last Updated on Monday, 03 September 2012 15:17
Artist: Modulate
CD title: Robots EP
Label: Metropolis Records / Infacted Records
Genre: EBM, Dance, Techno

Reviewer: DJ Kantrip
Website: http://www.modulateonline.com/
Date: 08/29/2012
Robots is the latest EP from DJ Geoff Lee's project, Modulate. Combining elements of Industrial, Noise, EBM, Trance, and Old-School House, Modulate is any club DJ's friend on a night when the dancefloor is in need of a bit more life. Robots delivers 10 tracks of nigh perfect Four to the Floor club fodder that also acts a tribute to many of the sounds and elements that have made electronic music great through out the years. However any of Modulate's original sound is lost, making this EP sound more like a Best of Dance compilation and less like a new single.
The title track, "Robots", is so painfully Daft Punk that I thought I was accidentally sent that band's new single on accident. Funky beats and computerized voices stating the control robots have over your life and soul, trade off with a synth progression that feels like it was ripped directly from "Harder Better Faster Stronger". "Boombox" is an energetic number that would fit in quite well with a Straftanz track or Scooter. Lots of build-up with an MC asking "Are You Ready", dirty synths that grind down on to a frantic beat until the chord progression brings us back up to the MC asking if, again, we are indeed ready. "Nightmares" is a beautiful high energy trance/dance piece that is evocative of the Ibiza Trance sub-genre but doesn't relax on the beat at all. The version on the EP is an instrumental, so I'm curious as to what the actual full version sounds like. "Machines" keeps the chill-out trance feeling of "Nightmares", but loses the heavy beat, turning it into an Underworld or Orbital style song. "Hard and Dirty" is remixed by A.D.A.M Lab4, which gives new listeners a taste of what Modulate did on his first album Detonation, however the track feels out of place. This is dirty floor-stomping Industrial Dance, and so far what has been presented is very clean and precisely aimed Techno. While I am not objecting to the the remix being on the EP, it does create a dissonance in the listening experience.
The remainder of the album is made up of remixes of the title song. Straftanz adds high energy synths and beats to "Robots" which makes it feel a lot more like a creative tribute to Daft Punk and less like a direct rip-off. The Soman remix turns "Robots" into an L.A. Style track. Ever since I heard this remix, I've been playing with ways to mash it up into "James Brown is Dead". Aesthetic Perfection gives "Robots" a makeover with their signature sound and Daniel Graves even lends his vocals to the chorus. Closing out the EP is a chipset remix which takes "Robots" back to the era of 8-Bit video games. Very beep-boopy with a good thumpy beat, this remix was the perfect way to close out the EP.
From a technical perspective this EP is a must own for DJ's. It is the perfect album to use when you want to switch up moods and tempos without losing any of the energy you've been building on the dancefloor. For newer DJs, it is also great for practicing mixing styles of electronic music you may not be familiar with while not leaving comfort zones too much. I love it when one album can have so many uses when spinning live.
At the end of it all, Robots is not a bad EP. It's solid dance music that holds up a lighter (or cellphone) in tribute to some of the elements and influences that have made electronic dance great over the past 20 or so years. What Robots fails to do is show how Modulate utilizes those elements to make something that is unique and distinctly his. Other than "Hard and Dirty", very little on this EP stood out and said, "This is Modulate you're dancing to bitches! Now MOVE!!!".
Rating 3 out of 5.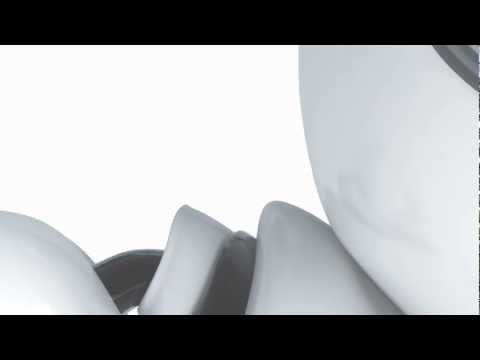 DJ Kantrip
Buy Here (CD): http://www.metropolis-mailorder.com/product.php?prodnum=MET+805
Buy Here (Digital): http://www.metropolis-mailorder.com/digital.php?prodnum=MET+805D
Trailer Video: http://www.youtube.com/watch?v=QiNiBkDrCNc
<![if gt IE 6]>
<![endif]>
---