Last Updated on Tuesday, 07 August 2012 11:31
Artist: AlterRed
CD title: Dollstown
Label: Danse Macabre
Genre: Industrial
Website: http://www.alterred.co.uk/
Reviewer: DJ Kantrip
Date: 08/06/2012
London UK's Electro act, AlterRed, returned this year with their second full-length album, Dollstown.
Dollstown further evolves AlterRed's simple yet powerful style of electro-pop. Their debut LP, Mind-Forged Manacles, had a very minimalist sound in its execution with simple piano, synthesizers and beats. AlterRed's vocals carried a lot of the power behind the album, making it feel more like a solo project and less of a collaborative effort. Dollstown sounds like there was more than one creative mind at work. I get the impression that the entire band had a hand in writing this album. There are also several musical influences at work here. Mind-Forged Manacles had an 80's Electro-Pop sound to it with elements of early Depeche Mode, Gary Numan, and David Bowie dominating the album. Dollstown explores several different musical styles instead. Dark-Cabaret, Darkwave, Synthpop, and Alternative-Electro all mix and match throughout the 11 tracks. Everything sounds daring and confident.
Opening with a dark-cabaret style on the title track, "Dollstown", AlterRed's clear and soulful voice clumsily dances with a clunky sounding piano, until the synths and beat quietly step in from the background building up the tempo, and setting the mood for the whole album. " And We Disappear" has a synthpop sound to it, with an 80's pop beat, and pained vocals asking questions about a relationship that may or has gone sour. "Rebuild Rewire" and "In Recovery" switch up to a futuristic darkwave sound with heavier beats and soaring synthesizers. "Eve" and "As She Circles the Drain" are slow sad songs which go back to the quieter beginning of the album but lacking the build up. For myself, the stand-out tracks are "Safe", "Almost Too Real", and "Torn & Tied". These three tracks fuse all of the previously mentioned styles together and create a sound that registers to me as "AlterRed". I can't find any other project or band to compare these songs to, which as a reviewer makes me love them even more.
Dollstown is a great album. It showcases all of the ideas and influences that make up AlterRed while evolving their style from the simpler sounding debut album. More importantly, it is a fun album to listen to. The variety of Dollstown makes it hard to drown out as just background music. And even if you do start to get distracted the vocals will grab you and pull you back to attention.
I look forward to what else AlterRed has in the works because I have a feeling that this band will be a very hard to ignore act from now on.
Take a Listen to the track: "Dollstown"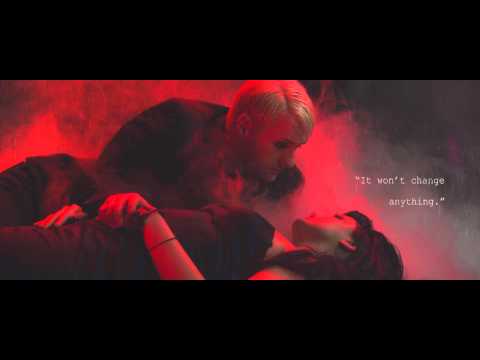 DJ Kantrip
Buy CD Here: http://www.stormingthebase.com/alterred-dollstown-cd/
Buy Digital Here: http://www.amazon.com/gp/product/B007NK7Y9K/
<![if gt IE 6]>
<![endif]>
---