Last Updated on Thursday, 15 March 2012 17:33
Artist: FGFC820
CD Title- Defense Condition 2

Label - Noitekk
In anticipation of their forth-coming full-length, harsh-EMB stalwarts FGFC820 have released Defense Condition 2. The E.P. is a collection of nine tracks featuring remixes by Funker Vogt, Komor Kommando, Accessory and Arian 1. The tracks here are not only hard-hitting but insightful and timely. There's a refreshing seriousness to these tracks. Defense Condition 2 finds the duo of Rexx Arkana and Dråcos von Strecker at a creative high-water mark --the songs are brutal, and the lyrical content is thoughtful.
The song "Insurrection" may just as well characterize the thrust of the album with the lyrics "This is a plea for insurrection/this is an urgent call to arms." There are three versions of the song on the E.P. (the Call to Arms mix, and remixes by Accessory and Arian 1).The Reload remix of "Revolt Resist" opens with a throbbing bass-line and techno-influenced lead synth-lines. The Fuxxor Mix offers a warm bassy synth, full of pauses in the verse, that gives the tune a very classic-EBM feel. "We Don't Need No World War III is slow and brooding. The vocoded back-ground vocals add melodic sophistication: it's a well-crafted hook that sticks with you long after the tune ends.  "God and Country" has a great poppy synth-hook, and devastating backing vocals. The chorus makes good use of these disparate elements. "Resolution 9" is a slow, sample-heavy instrumental. "Revolt Resist (Comrade Mix by G. Thomas of Funker Vogt)" is another stand out track on this E.P.. The groove in the song will seem familiar to Funker Vogt fans, but the track is fresh and driving EBM. It's a great pairing of styles.
 
FGFC820 has released a timely album that's serious and very inextricably link to our historical moment. As I began this article, I saw that this E.P. hit number two on the Deutsch Alternative Charts. That's for good reason. Those who are already anticipating 2012's forth-coming "Homeland Insecurity" have a strong E.P. release to tide them over in the meantime.
Take a Listen Now: Insurrection (Call To Arms Mix) by FGFC820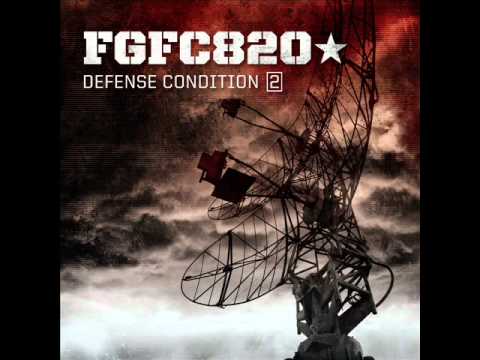 <![if gt IE 6]>
<![endif]>
---