Last Updated on Wednesday, 08 February 2012 19:00
Artist: Kant Kino
Album - We Are Kant Kino... You Are Not

Label - Alfa Matrix
Norwegian harsh-electro act, Kant Kino, originated in 2008. Since then they rapidly elevated their profile with tours with the likes of Apoptygma Berzerk and Front 242, as well as by appearing on several compilations. "We Are Kant Kino... You Are Not" distinguishes itself from a lot of the electro scene in that it blends an old industrial and EMB sensibility with influences of modern harsh-electro acts. The album features 13 punishing tracks, and is also avaliable as a 2CD box set.
Tha album opens with "We Are Kant Kino," a song which contrasts harshly vocoded vocals over soft memorable melody that sounds more new-wave than electro. The juxtposition works in this case. "Fire Birgade" channels the relentless ferocity of Nitzer Ebb, not a bad nod to their influences. "Invisible Tears" would be the album's stand-out track for me. It is the most traditionally industrial song on the album. There are a mix of elements here that make the song lurching and hypnotic. "Owner of this House" recalls the hard EBM of yesteryear, it's forceful and timeless. "Soul Food" is a good harsh-electro song, but there's little that sets the track apart from what many acts are currently doing. At six minutes long, "You Gave Me Nothing" is perhaps the most ambitious song on the album, but more imitative. "This Is Why" seems more sucessful in bringing  Kant Kino's disparate elements all together. It may come towards the end of the album, but is far from filler. "Fight," as well, helps the album end on a high note.
"We Are Kant Kino" draws from a deep well of formidible influences. While the album is not entirely cohesive, this is a devloping act and a debut album. The merely good songs warrant the purchase, the strongest songs on this album make this an act to watch.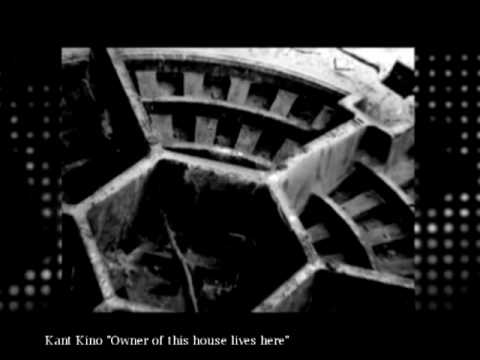 <![if gt IE 6]>
<![endif]>
---