Last Updated on Monday, 05 December 2011 01:53
Artist: The Break Up
CD title: Synthesis
Label: Metropolis
Genre: Electro-Pop 
Website: http://www.wearethebreakup.com 
Reviewer: DJ Kantrip
Date: 12/01/2011 
Synthesis is the 2nd full length album from the Seattle based Electro-Pop band, The Break Up. The Break Up is a collaboration between Shane Allen Hall of Seattle's Hardcore DJ scene and Severina X Sol of Cylab fame. Joining the band is Sarah Ann Stewart (formerly of the Cruxshadows) on keys and guitar. The band also has 3 drummers they use for mostly for live shows. Synthesis is the band's debut release on Metropolis records, and presents a mixture of new material along with fan favorite tracks from their limited release self-titled first CD. In comparison to their first release, which was a colorful and varied exploration of Electro-Punk-Pop, the content of Synthesis feels rather focused both musically and lyrically on the subject matter that the band is named for. Break ups.
While the overall theme of this album seems to be about the ending of relationships, it doesn't come across as an entirely negative experience. The songs explore the feelings of freedom, relief, frustration, regret, and ultimately friendship and understanding.  The songs presented here made this reviewer reflect back positively on past break ups as learning and growing experiences.  Not the kind of emotional reaction one would expect from an album with this theme.  
Synthesis continues to build upon the band's celebration of all things Electro, Pop and Punk but with a bit more of a darker edge. Both lyrically and musically the new songs like Dark Brown Eyes, Lightning, and The Sun have this aggression and pain behind them. These songs have harder beats and harsh EBM elements, which should endear them to some of the Gothic/Industrial DJ's that try to stick within the spookier music genres for their playlists. However the band manages to successfully steer clear of becoming too Darkwave or Industrial in its sound, by spacing these songs out with the older material that has a bit more of a hopeful or forgiving sound to it. For example The Sun presents a desperate run for freedom, and then slides right into the hopeful and dreamy Trapeze.  The order of the songs seem to mirror the exact ups and downs that either party may experience during a break up.  Happy one moment, sad the next, and then ready to charge into the horizon without a care.  Damn the past.  
Some of the older songs have been re-worked, which is a nice for treat previous fans. It shows how many different elements go into these songs and how just removing or changing one or two can make it a new listening experience. On Guillotine both Shane and Severina sing the verses, but Severina takes over on the chorus giving it more of a lonely feeling. In comparison to the first album version, the synthesizers and programming are not as vibrant. It comes across more like 80's era New Wave song with how simple it sounds. With these changes the song loses a lot of it's anthemic energy, and the full meaning of the lyrics can sink in, which allows it to fit in with the overall theme.  Heartstrings is given a similar treatment and sounds a bit more somber with an extra bit of echo on the vocals. Trapeze however retains the same excited and hopeful voice with spacey synths.  
Overall Synthesis presents a very focused sound and theme for the band's label debut, without sacrificing a lot of the color and variety that made their first album so fun.  Even if you aren't familiar with the band, Synthesis is an excellent album if you enjoy projects like Ayria, Alice in Videoland, Missing Persons, or Berlin. Bands that have some rather bittersweet songs about love and loss, but still make you want to jump and dance around as a way of getting past that hurt.  I still highly recommend giving the band's first release a listen on their Bandcamp page, just so listeners new and old can hear how The Break Up has evolved in the span of mere months. Definitely one of this reviewer's top 20 albums of the year.
Listen to "My Machine"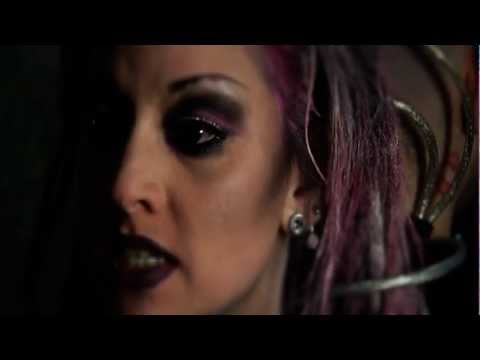 <![if gt IE 6]>
<![endif]>
---