Artist: Aesthetic Perfection
CD Title: Inhuman EP
Label: Metropolis Records

Genre: EBM

Website: www.aesthetic-perfection.net/

Date: 11-11-11
So here I am again sitting and listening to the new Aesthetic Perfection EP called "Inhuman" this digital single holds 8 tracks (2 original tracks and 6 remixes).
I am not really a fan of these EP's because mainly there are too many damn remixes and many of them aren't really that good or fun at all. For instance there are four remixes of the same track that sounds pretty much equal in the structure. It seems a bit like they didn't bother to change much of the song and just changed a few small things which are kind of boring.
Now the track "Inhuman" is a bloody brilliant track with a catchy melody and a variety of vocals which is a real treat to listen to. You have the almost playful singing verse and the screaming chorus that is so catchy you can't help to sing along.
The other track that isn't a remix is a song called "DAF" which has more of a spoken vocal like touch and isn't that interesting at all. I didn't really like this track but I can't put the finger on what I dislike about it, maybe it's the vocals or maybe it's just the music overall?
I forgot to mention that there is actually one of the remixes that I really like and that is one made by a band called "Panic Lift" their version of the track sounds like a future-pop track with a very nice beat and bass line accompanying the vocals.
So the question remains, should you get this or not? If you are a hardcore fan I would say go get it, but if you just want two new tracks I would wait for the full album.
Take a Listen to "InHuman"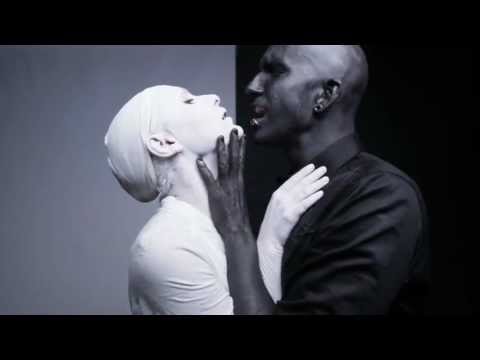 Buy Aesthetic Perfection-Inhuman
<![if gt IE 6]>
<![endif]>
---