Last Updated on Saturday, 22 October 2011 11:53
Artist: Shiv-r
CD Title: This World Erase
Label: Metropolis Records
Website: http://www.shiv-r.com/

Genre: Industrial, EBM
Reviewer: Freddy Rotten
Date: 10-19-11
Shiv-r is a British band stationed over in Australia and the darkness is back once again with a album called This World Erase. I can't say that I've heard a lot from Shiv-r before so this is kind of like a new experience to me.
Here I am battling with something that could almost be described as schizophrenia. Mainly because one part of me likes this and another part of me doesn't. The variety between tracks are nice, you got both fast dance floor tracks and also some slower just dark and creepy tracks.
Not really sure why but I get bored after 2 minutes of almost every track and I've really tried to listen to them quite a few times. This release offers you high quality music tracks with great variety on vocals which are very rare for industrial music. Also the production is ace and there are some really nice parts in quite a few tracks and some cool effects and yet it feels a bit like a long loop.
The three most interesting tracks on this album are "God is Art" with its straight in your face attitude and dance floor beats. Then we have the track "Incision," which almost could be a really great industrial metal track if there were some guitars to accompany the beats and vocals. And last but not least we have the track "Blind Mice" which is a very dark and atmospheric club track which gives you an eerie feeling.
This album is like a work of art, either you have an eye for art and like it or you just don't. A lot of people will most likely see this as a twisted work of art and a master piece. I wouldn't go so far in calling it a master piece. It's not a bad album I just didn't enjoy it that much.
Take a Listen: "The End"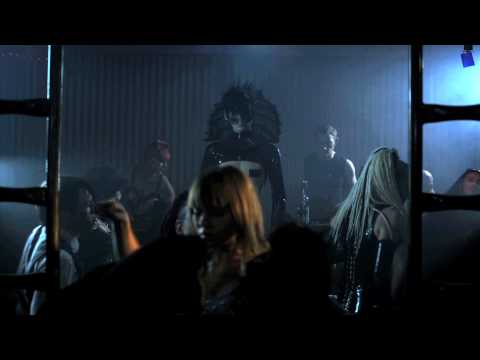 Buy Shiv-R- This World Erase
<![if gt IE 6]>
<![endif]>
---