Last Updated on Saturday, 23 March 2013 11:18
Artist: Johnny Marr
CD Title:  The Messenger
Label: Warner Bros.
Genre: Alternative, Indie
 
This is the album you have all been waiting for folks. This is the official debut album The Messenger by Johnny Marr. Besides Morrissey, Johnny Marr was the driving force behind 80's rock legends The Smiths. Johnny was also a member of several successful outfits like The The, Modest Mouse,The Pretenders, The Cribs and Electronic, the supergroup that featured Marr, Bernard Sumner (New Order) and Chris Lowe & Neil Tennant (Pet Shop Boys).
In 2002, Johnny formed the group Johnny Marr & The Healers and released an album called Boomslang. This featured Johnny Marr on vocals as well as guitar. Though Marr was still actively making music in The Cribs, it would be almost ten years later before he would dip his toe into solo waters. In an October 2007 interview on BBC Radio Five Live, Marr hinted at a potential reformation of The Smiths in the future, saying that "stranger things have happened so, you know, who knows?" Marr went on to say that "It's no biggy. Maybe we will in 18 or 32 years' time when we all need to for whatever reasons, but right now Morrissey is doing his thing and I'm doing mine, so that's the answer really." This was the first indication of a possible Smiths reunion from Marr, who previously had said that reforming the band would be a bad idea.
To the delight of Marr fans everywhere, Marr announced in 2012 that he would be releasing a full solo album in 2013.  In 2013, the NME awarded Marr its Godlike Genius award, hailing Marr as "not content with rewriting the history of music with one of the world's greatest ever bands, The Smiths, he's continued to push boundaries and evolve throughout his career, working with some of the best and most exciting artists on the planet". Marr was voted the fourth best guitarist of the last 30 years in a poll conducted by the BBC in 2010.

So does Johnny Marr shine as a solo entity, or should he only make a career out of collaborations with other artists? As a fan of The Smiths and Electronic, it was a wild and unexpected pleasure to hear guitar legend Johnny Marr actually sing. His light and airy voice is more than pleasant to listen to. While at times, often borders on an edgier, more powerful and throaty delivery that reminds you instantly of a cross between Bernard Sumner (New Order) and Julian Cope ( The Teardrop Explodes).

Unlike the easily forgettable Boomslang, which sounded more like The Healers influence and less Marrs, his solo debut is exactly the kind of solo album you would expect to hear from Marr.  Fans of The Smiths and New Order's more acoustic offerings, will instantly gravitate towards this album chocked full of Marr's distinct guitar style. The 80's are once again fresh and alive as we see and hear things through Marr's retro colored glasses. The Messenger delivers a strong message indeed that Johhny Marr is an incredible songwriter, musician and artist, who can stand the test of time. Not many musicians can create magic 30 years ago and make it sound just as fresh and exciting today. The Messenger brings back the feeling of all of those hours spent listening to alternative music on college radio.
There is honestly not a bad moment on The Messenger. Each song seems to be woven together like a perfect, rich, alternative rock tapestry. Strong melodies, catchy songs and Marr's aesthetic brilliance is a treat to the ears and soothing to the soul.As you listen to The Messenger you can't help but wonder why it took Marr so long to put out a proper solo release.

Many critics will be at the ready, cross, hammer and nails to crucify Marr for not sounding like Morrissey, but Marr is not, nor will he ever be Morrissey. Marr has proved time and time again that he is a force of nature on his own without having to hide in the shadows of a huge pop icon like Morrissey. The Messenger is filled with layers of smooth guitar riffs and expertly crafted rhythms. Marr's voice fits his music like a glove. I can't pinpoint a particular track that I enjoyed most, as they all are just incredible. Some tracks might remind people of The Stone Roses, The Church, The Cure and even REM. Anyone who knows me, knows that I loathe the digital age and digital files. I am so happy that there is a CD available, because I will most definitely be buying this CD and adding it proudly to my vast collection.
Johnny Marr is an absolute genius. From start to finish, The Messenger is simply a work of art. I highly recommend it.

If you want to get the full Johnny Marr experience, be sure to also buy the Upstarts single as it includes a great non album track called Psychic Beginner.
Listen to Johnny Marr- Upstarts from The Messenger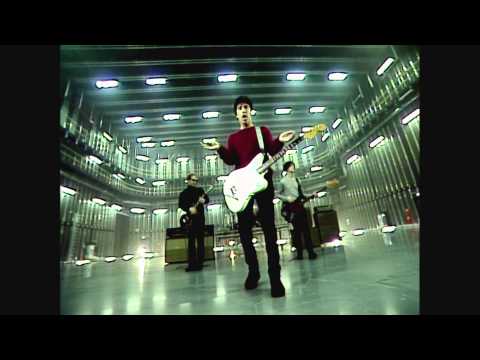 Buy Johnny Marr- The Messenger
<![if gt IE 6]>
<![endif]>
---