Last Updated on Monday, 15 October 2012 18:00

Artist: No Doubt
Album: Push and Shove
Label: Interscope
Genre: alternative rock, ska punk
Website: http://www.nodoubt.com
Push and Shove is the comeback album of the ska band No Doubt from Anaheim, California. It's been 11 years since the previous release, Rock Steady and Push and Shove is an album which leaves me with mixed feelings.In a few tracks, the band's love for an experiment has led to mature efforts, but in other tracks they seem too influenced by pop icons as Lady Gaga and Shakira, loosing their originality and resulting in Eurovision-style pop.
The album's opening track "Settle Down" (and second single) starts with a dash of orientalism, and continues musically where "Hey Baby" from Rock Steady ended. The third single, and second track, "Looking Hot", however is one of those failed attempts at adding Eurodance to their repertoire, and reminds me of "Woki mit deim Popo" from Trackshittaz. The third track "One More Summer" could have been a The Cardigans composition and is a well-composed pop-rock song.

The first single and title track "Push and Shove" contains the dancehall influence from the previous record Rock Steady, some great brass additions and a catchy chorus. It's not only the most versatile composition of the album, but it also works very well because there is a playful element which makes me believe the band were actually enjoying themselves there. Unfortunately, this joy and mature sound are lost in the next tracks "Easy", "Gravity" and "Undercover". These tracks all tap into the same song structure and sound, and lack all originality.

The ballad "Undone" is a welcome change, and shows Gwen Stefani vocally at her best. The fragility of "Don't Speak" might be gone from her voice, but she still projects heartfelt emotions. In "Sparkle" I can't but hear a near-cover of "Hasta Mañana" by ABBA with some random scatting around it. "Heavent" adds some 80s synthesizer sounds to one of the better tracks of the record, one that compares to "One More Summer". The final track, "Dreaming the Same Dream" keeps the 80s vibe to the album and slightly refers musically to Whitney Houston.
Overall, the album has a few noteworthy tracks, of which you can listen to "Push and Shove" here: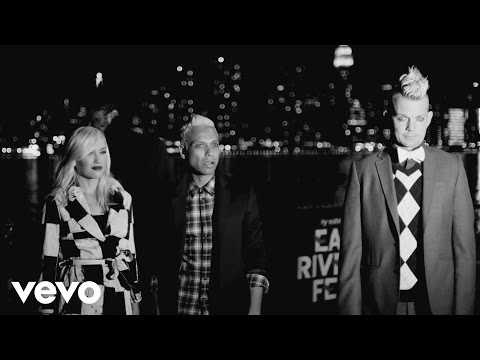 <![if gt IE 6]>
<![endif]>
---