Last Updated on Monday, 10 October 2011 19:40
Artist: Kamikaze Test Pilots 
CD Title: Diaspora
Website: www.kamikazetestpilots.co.uk
Genre: Indie Rock, Alternative, Metal

Reviewer – Phill Bruce
Review Date – 10-10-11
Kamikaze Test Pilots have their origins deep rooted in Africa and this influences their music in certain ways.  The music is some serious metal with elements of classic British metal with a mix of heavy vocals thrown in for good measure.  So what do you get on Diaspora.
The Inmates Have Taken Over The Assylum – The album starts with a track very reminiscent of a classic Maiden track with some good old heavy chugging vocals to boot.  The riffs are plenty and well placed.  Great track.
Kenny Rogers (With A Shotgun) – It seems that some of that African influence has touched this track.  The vocals have that Caleb Followill sound mixed with early 90's heavy grunge, the guitars again hold great solid riffs but also that element  of 70s funk and the bass work is amazing and positioned perfect in the music. 
Chikken – For metal "Chikken" is very relaxed.  It is melodic in EVERY way, every aspect of the music combines to provide a true stoner metal anthem.
The Journey – Another track with an element of funk to it but the chorus is pure power.  Heavy funky guitars, solid bass and astounding use of vocals.  I really like this track and it is my personal favourite.
The Drunk – Funky metal at it's finest here. The use of breaks in this is amazing, both the guitars and vocals are funky but heavy. The solo guitar work is amazing with some decent fret wanking involved.
Betterway – Melodic and relaxed Betterway is such an enjoyable end to Diaspora.  In this one track the band prove their talent and it was a tossup between "The Journey" and "Betterway" as to which was my favourite.
In conclusion, I think Kamikaze Test Pilots have a fresh new sound which will delight lovers of music not just metal.  They have a unique sound which has the potential to see these guys become a household name which I hope they achieve.  Well worth the cash you pay for the music 9/10
www.kamikazetestpilots.co.uk
www.myspace.com/thekamikazetestpilots
www.facebook.com/kamikazetestpilots
Take a Listen: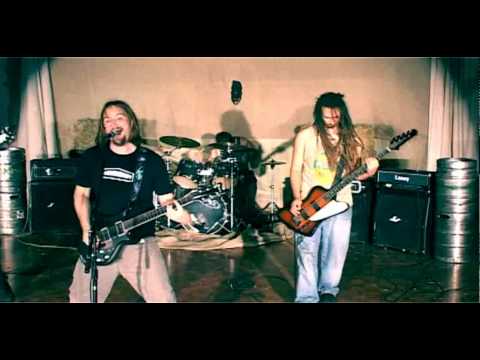 <![if gt IE 6]>
<![endif]>
---