Last Updated on Tuesday, 08 November 2011 18:50
Artist: Miserylab
CD Title: Void of Life
Label: Carbon Neutral Digital
Genre: Synthpop / New Wave
Website: www.miserylab.com
Date: 10-4-2011
Porl King's voice resonates with any Rosetta Stone fan. With Void of Life, King holds to the basics of his 90's work.  As stated on his website, "I only ever use one particular drum machine sound - with a relentless unchanging two-bar loop.  [I] only ever use one bass synthesizer and only one bank of additional keyboard sounds." Given Rosetta Stone's influence on 90's goth (likely informed by the Sisters of Mercy's drum machine "Doctor Jeep"), King has every reason to maintain the signature sound. Also, his voice is as solid as ever.
This self-imposed...consistency (ahem) unifies the twelve tracks pretty tightly. Beatwise, they stay mostly in the 130-150 BPM range.  Musically, the album triangulates Ikon, Sisters of Mercy and Joy Division.  The lyrics hold to isolation and disillusionment.  Case in point, from "Is This It": "To hear the truth it hurts / To tell the truth it hurts / To feel the truth it hurts / To Hell with the truth". After the dancefloor appeal of the first six songs, "Last Day" switches gears to nice effect.  This one flexes more Joy Division despair and Bauhaus ennui - slow beat, equal parts reverb and menace. After that, "People" puts us right back on the dancefloor. 
Here and there, King uses guitar lines not quite in key with the other tracks.  He's melodic enough that this atonality feeds the mood of the songs.  This tactic also gives Void of Life as much footing in early 80's deathrock as in the 90's goth heyday. "Scum of the Earth" shows contrast often used by The Smiths between upbeat music and downer lyrics. Mary Poppins was right - a spoonful of jelly does help the medicine go down.
Grab some shoes equally suited to a nightclub as to a funeral home, and give Miserylab's latest a spin.
Listen to: "Children of the Poor"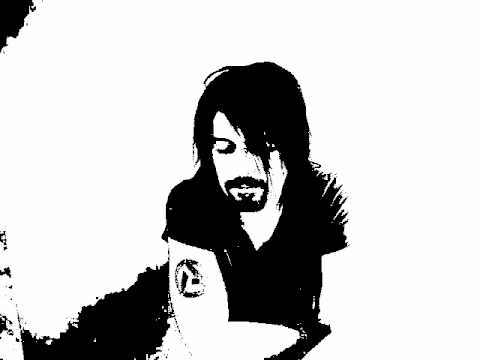 Buy MP3's here: www.miserylab.com
<![if gt IE 6]>
<![endif]>
---