Last Updated on Monday, 03 December 2012 20:07
Legend is an Icelandic duo that experiments with electronic music. The band's frontman, Krummi Björgvinsson, is no stranger to the music world, having catapulted punk-rock act Minus to deals with Victory Records, Smekkleysa, and One Little Indian. Legend's debut album Fearless was self-released in Iceland to astonishing reviews, including  comparisons to what reads as a who's who of modern music. An essential record that will keep giving back.

Krummi, singer of the Icelandic punk rock act Minus and co-founder (along with Daníel Ágúst of Gus Gus fame) of the alt-country act Esja, formed Legend in 2011 with Halldor Björnsson. The duo have since graced the stage of Icelandic Airwaves, been remixed by Icelandic-Los Angeles electronic fashion crew Steed Lord, and been featured in filmmaker

Kitty Von-Sometime's superb Weird Girls Project video series (along with Gus Gus, Ólafur Arnalds, Emiliana Torrini, Ghostigital, Imogen Heap, and others). In 2012, Legend signed a worldwide (ex-Iceland) deal with Artoffact Records.
Listen to "City"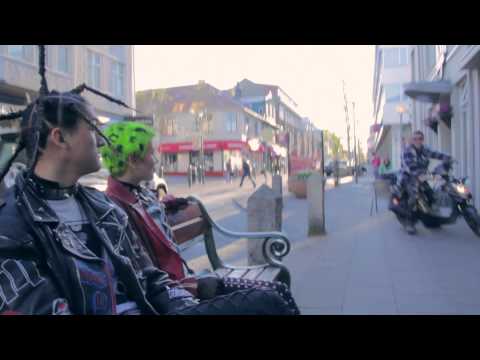 <![if gt IE 6]>
<![endif]>
---