Last Updated on Monday, 01 October 2012 14:32
HELSINKI, FINLAND – Helsinki vampire/goth rock outfit, The 69 Eyes, has launched a preview video for its upcoming release X on YouTube, featuring audio samples of each of the album's tracks, plus commentary from singer Jyrki69. Check it out at below.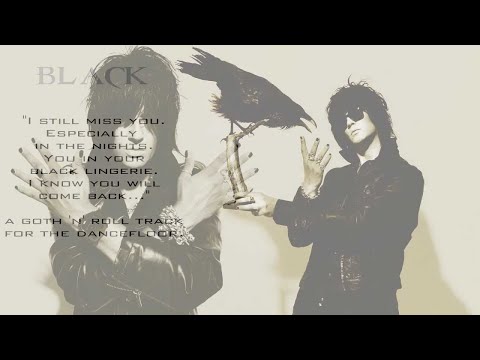 X is set to be released in North America on October 9th via Nuclear Blast. An iTunes pre-order is now live at: http://bit.ly/69xitun complete with the bonus track "Rosary Blue" featuring Kat Von D, the "Red" music video plus digital booklet.
 Physical copies of X can be pre-ordered via the Nuclear Blast web-store at: http://bit.ly/69eyesxlp as a CD/t-shirt or CD/DVD deluxe digipak/t-shirt/temporary tattoo bundle pack, as well as a stand-alone CD or CD/DVD deluxe digipak.
 X jewel casetrack list is…

01. Love Runs Away
02. Tonight
03. Black
04. If You Love Me The Morning After
05. Red
06. I Love The Darkness In You
07. Borderline
08. I'm Ready
09. I know What You Did Last Summer
10. When A Love Comes To An End
Bonus DVD *Digi Edition*
- Red (video single)
- Made In Sweden – Stockholm & THE 69 EYES (documentary)
The lyric video for the album's first single, "Red," can be seen at here: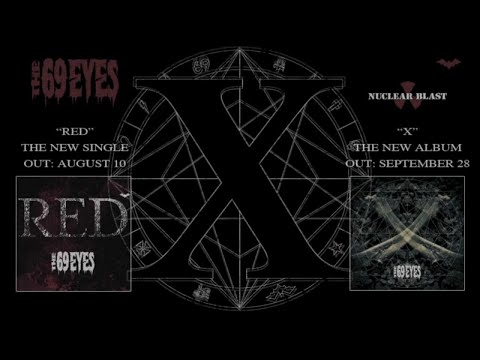 The 69 Eyes recently shot a music video for "Red" with renowned producer, Patric Ullaeus(Dimmu Borgir, Dream Evil, Keep Of Kalessin), which will premiere in the coming weeks.Stay tuned for more information on The 69 Eyes and X. And keep your eyes peeled for the "Red" music video, coming soon!
The 69 Eyes online…
<![if gt IE 6]>
<![endif]>
---