Last Updated on Thursday, 24 November 2011 02:46
Legendary rock band Jane's Addiction, online music creation site Indaba Music, and online community for visual artists Creative Allies recently came together to create a unique digital remix single for the track "Irresistible Force" that was released by EMI on Tuesday, November 8.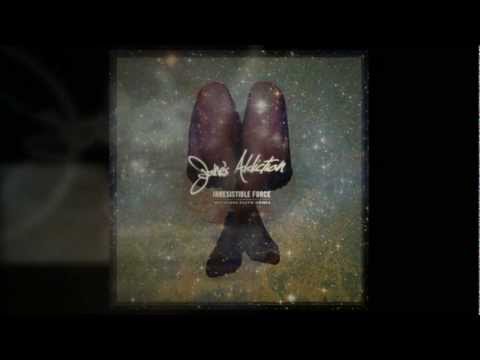 The swirling, moody and epictrack was first posted on Indaba Music as a remix opportunity. Then, Creative Allies took the winning track from industrial rock band Mindless Faith, who gave it even more intensity and gritty sparkle, and asked its community of illustrators and designers to work with assets from Jane's Addiction and the inspiration of the music to create the art for the official release. Sean Davidson was the final pick. Fans were able to weigh in on their choices through Jane's Addiction's Facebook page, with the group picking the ultimate winners for each opportunity. Coincidentally, both the winning band and graphic artist hail from Baltimore, MD. In addition to the recognition by one of music's most original and innovative artists and exposure to their over 300,000 Facebook fans as well as release by a major record label, both Mindless Faith and Sean Davidson also received $1000 each.
"We've been fans of Jane's Addiction since 1988, so when we saw this opportunity, we jumped on it," said Jason Sevanick of Mindless Faith. "There were a lot of great and eclectic mixes, so we feel very fortunate to be selected for this. We've had many releases on independent record labels, so it's great to have one of our remixes get released on a major label, such as EMI!"
The remix single is available online now. Get it here: http://itunes.apple.com/us/album/irresistible-force-mindless/id477677977. The original track version of "Irresistible Force" is on Jane's Addiction's new album The Great Escape Artist.
For more information about the two contests, visit www.indabamusic.com/opportunities/janes-addiction-remix-opportunity or http://articles.creativeallies.com/2011/10/28/janes-addiction-announce-design-contest-winners.
<![if gt IE 6]>
<![endif]>
---