Last Updated on Monday, 04 March 2013 19:03
Dark Vision are an amazing brutal death/black metal quartet with great alluring powerful melodies. They hail from the history rich Athens in Greece. Grave Concerns Ezine got to catch up with drummer Giannis K from Dark Vision and here is how it went.
Phill – Thank you so much for giving Grave Concerns Ezine this interview, can you tell our readers a little about yourselves?
DV – We formed in 1996 and we have performed extreme metal ever since, starting off as a Heavy/Black six piece shaping into the straight Death/Black quartet of nowadays. The demo era-from 1996 to 1999- brought up several promo tapes that were spread to the underground network, marking our first steps into the scene.
Phill – What was it that brought you all together?
DV – For the first decade, since the creation of the band, line up was changing until the final nowadays line up. Since 2006, the united band trying to serve the music we love in a respectful way. We are of the same thinking. With the band members we know each other since many years, so we are firstly considered as friends and afterwards as a band. This is the driving force of the band...
Phill – Can you remember the first song you wrote?
DV – Yes!!! Definitely, was "Angel Of Light", a song which have been written right after we started to rehearsals. We firstly recorded as a rehearsal tape , and actually we went to a local radio station for our first interview. Our enthusiasm driven as to record the song in multichannel way. The Press was encouraging us in this first step, so we started writing our new songs for our fist demo tape "Nocturnal Prowler".
Phill – What is your ultimate goal for Dark Vision?
DV – First of all to continue play the music style that we like and express our characters, second to play as many live shows possible. For every musician, a live show is one of the most important goals, it's how an artist can express his self on the stage and how that can passed to the audience.
Phill – April 2012 you released Ingrowth to mark 15 years together, what has the first 15 years been like for you?
DV – To tell you the truth .. taught .. but adventurous at the same time... each member including the current nowadays line up, have been worked hard all the past years to bring the band in to respectful position in to the underground scene... My experience through these years saw to me that the priority is to have a common path with the other members and then to find the right way to express it through the music...
Phill – And how has Ingrowth been received so far in the media?
DV – Very nice actually, we have received very flattering words worldwide and looks that our hard work to make this new album worth it! Also our co-operation with Bluntface Records from USA giving us the opportunity to spread our music outside Greece.
Phill – If you were to be reincarnated, what would you want to be reincarnated as?
DV – Hm... difficult question ..... if had an opportunity for a second chance to life i would choose to be back most probably as a fisherman but at the sometime a musician ....
Phill – How many hours a week do you practice?
DV – I wish we could practice more, but apart from the band, we are all professionals so the remaining time for practice is about one-two hours per day. Additionally, our usual rehearsals 3-6 hours per week.
Phill – Can you describe the music you make in three words?
DV – INTENSITY – MISTINESS – ROCK N ROLL ...!
Phill – What's it like backstage after you have played live?
DV – Cool! We have all of our friends together and having great time making fun and jokes! Of course always taking some time to speak with people who came to see the live and listen very carefully their comments...we have people following the band in every live.
Phill – Apart from metal are there any other styles of music that serve as influences for you?
DV – Rock music in every extent, classic music, electro music...
Phill – What is your favourite movie?
DV – DEVILS ADVOCATE !
Phill – What is the one dish you usually order when you visit a restaurant?
DV – BURGER WITH CHEESE AND BACON ! AND FRENCH FRIES WITH BACON AND CHENDAR CHEESE!
Phill – Thank you so much for giving Grave Concerns Ezine this interview, is there anything you would to add?
DV – Thank you for your support! "Visions From The Dark Side"
Take a listen to "InGrowth"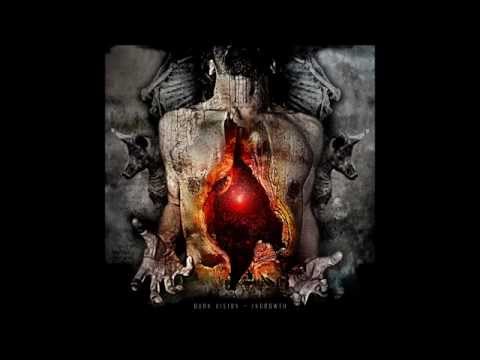 http://el-gr.facebook.com/pages/Dark-Vision-Official/171773309559011
http://www.youtube.com/user/DarkVisionBand?feature=watch
<![if gt IE 6]>
<![endif]>
---