Last Updated on Sunday, 15 June 2014 20:09
After announcing a new album OMINOUS. It will be an official successor to the current release "Broken Mirror". Expect nothing short of the best, and even better, dramatically enhanced sound production and mixing quality, stronger - meaner tracks and overall content. After all , the album title deserves this. So if you think you've heard it all, be prepared for what is to come from Kult of Red Pyramid. Check out our interview with the band.

GC: Thank you for accepting the interview from Grave Concerns Ezine; would you be able to give a brief description of KORP and the music you create?
KORP: KORP is a cross-genre duo consisting of Ivan Rogar and Josip Fackovic, formed in 2008.
It is an evolution of all the projects we've done in the past, since we started making music as kids in 1994. It was a joke in the beginning, we didn't know anything and had just a two Casios.
Through time we learned and evolved, trying out different styles, from rock to electronic music.
In fact, I think we even tried some weird "horror" hip-hop in the late 90s, but it's best forgotten.
In 2008, KORP was mostly low-pitched slow industrial doom mixed with some sort of ambient music. After that we produced mostly electronic records to this day, with some of them being alternative/rock/band oriented. At this moment we're producing our finest electronic record to-date called Ominous. It will be released this Winter through Xperiment XIII. We'll release one more album called Holy Fire, also this Winter, which is band (alternative rock) oriented.
GC: You recently signed with new label Xperiment XIII, what made you decide to go with this label?
KORP: The manager of Xperiment XIII was a great fan of ours and we thank him for his professionalism of   recognizing us.
Many bigger labels didn't find us interesting. But the better word might be 'safe', rather than interesting. The materials vary, and do not respect a "book" or a "code" of genres. KORP music isn't "safe." It is, before all; diverse, deep and swarmed with emotion. That being said, labels today strive for safe stuff, that every day stomper.
GC: The music world has changed significantly over the years. Have you found that being signed to a label helps?
KORP: Of course, when you work with a professional that's passionate and knows what he's doing, it surely means a lot. There are promoting companies/services which our label co-operates with. When you do that alone, you must have enormous patience and luck, especially these days.
GC: Your recent album Broken Mirror has received positive reviews. I couldn't help notice the difference in sound quality between this release and previous releases. Is that why you decided to make it a double CD release with the 2nd CD having previous tracks remastered/reworked?
KORP: The majority of songs on the 2nd disc are pure pearls to us, they're very pretty songs.
That's why some of them were actually released on an EP called Pearls sometime ago. They demanded a proper rework for the world to hear.
GC: Do you have plans to tour outside of your home country of Croatia?
KORP: Not yet, but considering our major record came out just two months ago, the future surely holds something nice.
GC: Your music deals with a lot of emotions. Do you write about your life experiences and if so what has made the most impact on your life?
KORP: Our daily jobs created a professional deformation in our life functionality. We wrote really dark, personal stuff in the past, a lot of blackness and decay there. Not that it's gone away, but we do it more metaphorical now. It is all doom and gloom, but I'm sure a lot of people could interpret it in many ways. It's also not direct, you have to think about what it actually means to you, cause the lyrics and themes somehow went over the mourning and "virtual line of decay".
GC: What keeps you creating music these days?
KORP: It is a need to do more, to do it better and express personal anxiety.
GC: KORP have released a few cover tracks via YouTube; are there plans to release this material for fans to get?
KORP: Yes, there will probably be a free release consisting only of cover songs. The time is of the essence, as usual, so we don't know when it'll actually happen.
GC: What can we expect from Kult of Red Pyramid in the future?
KORP: Bigger, more diverse and genre-bending records, and of course constantly evolving production.
GC: Thank you for taking the time to answer these questions. I wish you well for the future.
KORP: Thank you very much
.
Take a listen: Broken Mirror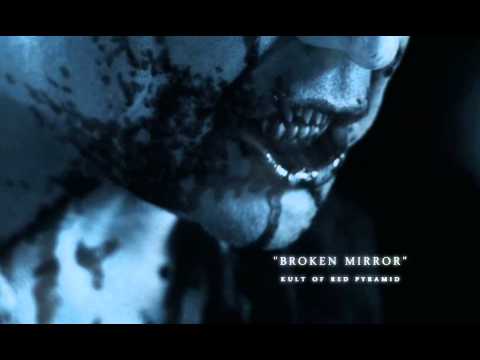 Coming Winter 2014: OMINOUS

<![if gt IE 6]>
<![endif]>
---